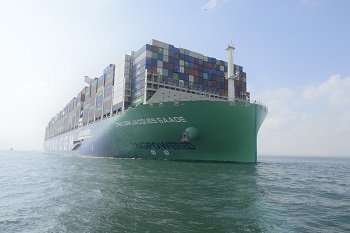 The Egyptian government denied reports on Friday that navigation in the Suez Canal had been halted after two ships supposedly collided in the shipping channel.
The media center of the Egyptian Cabinet contacted the Suez Canal Authority (SCA), who denied the rumors and confirmed that navigation was moving in the canal.
The media center released a press statement ensuring that the SCA takes is fully prepared to manage any emergency situations that may occur in the shipping course.
The authority has emergency pilot crews, maritime rescue units, and a dedicated navigation control center that constantly monitors movement in the canal.