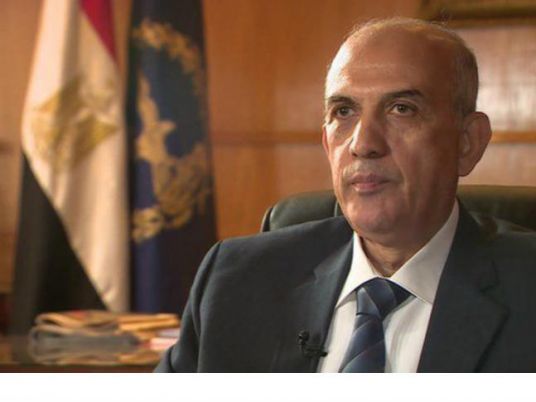 Egypt's Interior Ministry has denied backtracking on recent findings in the Giulio Regeni murder investigation due to pressure from the Italian government, saying that its original claims had been misrepresented in the media.
News reports last week quoted ministry officials as saying that security forces exchanged gunfire with a criminal gang in Cairo's Fifth Settlement suburb last week, killing four gang members and discovering the passport and other belongings of murdered student Regeni.
The breakthrough was widely reported as representing the discovery and killing of the student's killers, but the Interior Ministry is now saying that it never made such a claim.
On Saturday, the Egyptian Interior Ministry's media spokesperson, Abu Bakr Abdel Karim, told Al Hayat TV that the discovery of Regeni's belongings in the apartment of a gang member did not mean they gang was responsible for the students abduction and murder. Abdel Karim said the ministry had never attributed the crime to the gang members, despite media claims to the contrary.
When the breakthrough was first announced, the Italian government reacted with skepticism, saying that they would pressure Egypt to continue it's investigations and involve Italian investigators more fully.
On Sunday, the Italian government said that the Egyptian government had now "changed tack" as a result of Italian pressure, retracting original claims of having discovered the student's killers.
"It is important that in the face of our emphasis on the quest for truth, the Egyptians changed tack in a few hours and told us that their investigations are continuing," Italian interior minister Angelino Alfano told the Corriere della Sera newspaper.
However, Abdel Karim has denied that the Interior Ministry changed its position in response to Italian pressure.
"No positions were changed," he told MBC Masr in a phone-in. "The search for Regeni's murderer is still ongoing," he said, stressing that the Italian authorities will be updated with developments.
Doctoral student Giulio Regeni went missing in Cairo on January 25, his dead body later discovered by a roadside on the outskirts of the city. The student's corpse showed signs of torture, leading many to speculate that he had been abducted and tortured by Egyptian security services.
However, the Egyptian government has rejected claims of security services involvement, saying that Regeni may have been killed for a number of reasons.
Edited translation from Al-Masry Al-Youm