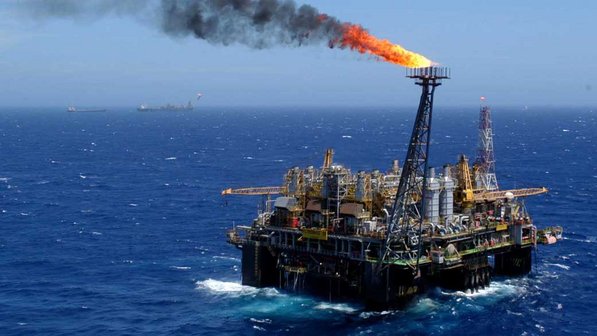 The Ministry of Petroleum and Mineral Resources announced that the oil company Balaeem made a new oil discovery in the area of ​​Abordis Sidra, Sinai, while drilling the Sidra 23 well, reaching the deep layers of the pre-Miocene era.
The ministry said in a statement on Thursday that Oil Minister Tariq al-Mulla had received a report from the head of Balaeem Company Atef Hassan, who explained that a layer bearing crude oil was found in the well with a vertical thickness of 35 meters lodged in sedimentary rocks and 65 meters of limestone.
The report added that the new discovery presents a challenge for the company in light of the age of the field, which is one of the oldest fields found in Egypt since 1957.
He pointed out that the company set an expanded development plan for the region that includes the drilling of 10 wells with a daily production rate of at least 3,000 barrels of oil a day in addition to maximizing production through the application of hydraulic fracking technology.
The positive results of the new well stimulated foreign partners to increase investments in the company's various concession areas, the report said.
Edited translation from Al-Masry Al-Youm