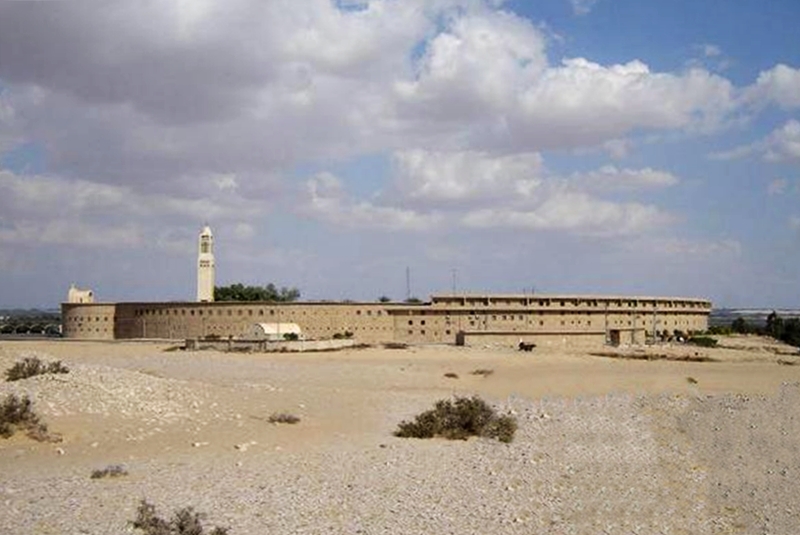 Egypt's Tourism and Antiquities Minister Khaled al-Anani discussed listing the Wadi al-Natrun monasteries as part of the UNESCO World Heritage List with Katri Lisitzin, an expert from the ICCROM affiliated to UNESCO.
Anani is scheduled to also meet with Raymond Bonden, the former ambassador of Malta to the organization and expert on world heritage sites who is currently visiting Egypt, to discuss the same matter.
The minister stressed the importance of these monasteries, located in Beheira, as they are distinguished by being some of the oldest monasteries in the Middle East and North Africa and a stop on the path of the Holy Family's Journey in Egypt.
They attract hundreds of thousands of tourists and Christians annually, he added, and is the burial place of Anba Bishoy, who died in AD IV, and Pope Shenouda III, the late Pope of the Coptic Orthodox Church.
During the past few days a number of specialists and experts visited the monasteries and met with monks, officials of the Supreme Council of Antiquities and the Beheira Governorate, and an archaeological committee previously formed by the antiquities minister, to prepare a file on the monasteries to be presented to the UNESCO, said Maged Musleh, General Supervisor of the Ministry's Foreign Relations Department.
Egypt has seven sites registered on the UNESCO World Heritage List, including the St. Catherine Monastery in South Sinai, the necropolis of Memphis in the area of the Pyramids of Giza, Abu Mena in Alexandria, Historic Cairo, the Whales Valley, Nubian Monuments from Abu Simbel to Philae, and Ancient Thebes.
Edited translation from Al-Masry Al-Youm