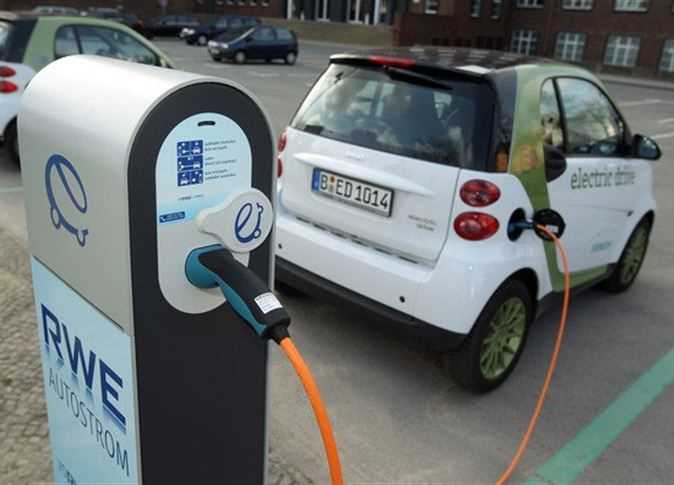 Minister of Public Business Sector Hisham Tawfik held extensive talks on Wednesday with a delegation of the Chinese Dongfeng Motor Company regarding ongoing negotiations to begin producing electric cars at Nasr, Egypt's state-owned automobile company.
During his meeting with the company's delegation in Cairo, Tawfik reviewed the results of other meetings between the delegation and various officials from the Ministry of Public Business Sector and the Holding Company for Metallurgical Industries, in addition to field visits to two companies — Nasr and the Engineering Automotive Company.
During the meeting, both sides reached an agreement on the most important points to be included in the Memorandum of Understanding scheduled to be signed in January 2020.
The MoU will be followed by a preliminary feasibility study by the Holding Company for Metallurgical Industries in light of data provided by the Chinese side on the production of electric vehicles.
The project is set to revive the Nasr production lines, which have been suspended since 2009, Tawfik said, with production capacity expected to reach around 25,000 electric cars within a few years.
Tawfik also held a meeting with Minister of Electricity Mohamed Shaker, in the presence of the Chinese company's delegation and officials from the two ministries, to discuss the installation of charging stations across the country, critical infrastructure needed for electric vehicles.
Meanwhile, in collaboration with China's Foton Company, the Egyptian Ministry of Military Production is set to produce affordable electric mini-cars (dubbed E-Motion cars), according to an official announcement by Egypt's Minister of Military Production Mohamed Al-Assar on October 29.
The Ministry of Military Production has also partnered with China's Foton Motor in a new project to manufacture electric buses in the country.
Edited translation from Al-Masry Al-Youm