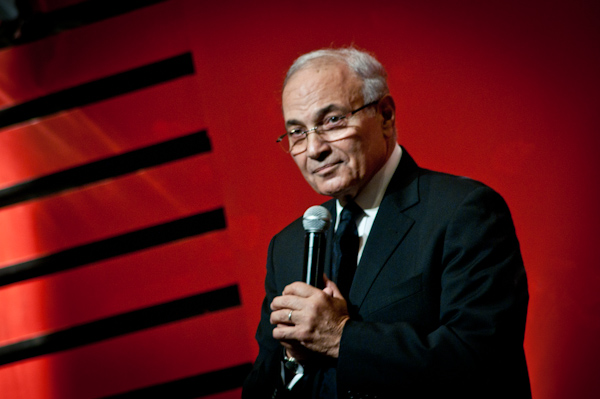 Egypt's Public Prosecution has filed new criminal charges against the last prime minister of ousted President Hosni Mubarak over alleged illegal real estate sales, judicial sources said on Tuesday.
Prosecutor General Talaat Abdallah also ordered the International Cooperation Office to contact Interpol to issue an arrest warrant for Shafiq, who is wanted on charges of squandering LE30 million in public funds from Pilots Association and laundering another LE5 million.
The new charges against Ahmed Shafiq, who was defeated in Egypt's first free presidential election last year, relate to deals struck in 2005.
Shafiq, who fled to the United Arab Emirates after losing to Islamist President Mohamed Morsy, was appointed prime minister shortly before Mubarak was overthrown two years ago.
The new charges against Shafiq include illegally selling and profiting from the sale of villas belonging to the Airforce Officers' Association, as well as money laundering, the sources said.
The prosecutor also referred charges against Shafiq's three daughters to a criminal court in Cairo as the heirs of their mother, Shafiq's late wife.
Dozens of legal cases have been opened against Mubarak's associates since he stood down on 11 February, 2011, during mass protests. The prosecutors earlier filed charges against Shafiq in September last year.
The court has yet to set a date for his trial but the prosecutor has asked a judge to call on the UAE authorities to return Shafiq to Egypt.
Egypt's MENA state news agency reported on Tuesday that 10 other members of the Airforce Officers' Association had also been referred to the court for alleged involvement in embezzlement.
Last year a judge ordered that Shafiq be detained on his return to Egypt to face accusations of illegally allocating 40,000 square meters of land to Mubarak's two sons Alaa and Gamal.