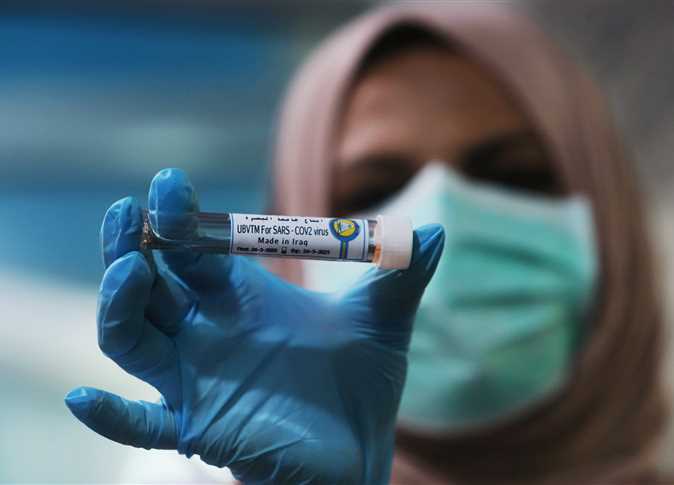 Egyptian Minister of Higher Education and Scientific Research Khaled Abdel-Ghaffar announced that his country has conducted the most trial experiments for a coronavirus cure in the Middle East and Africa.
In a Tuesday statement Abdel-Ghaffar explained that this information comes from the Clinical Trials database, which is associated with the National Institute of Health in the United States of America, and catalogs the results of clinical studies supported by the public and private sectors with human participants conducted worldwide.
Egyptian universities and research centers have carried out 22 out of the 30 total trials in Africa, Abdel-Ghaffar noted, and half of the 44 total Middle Eastern trials also conducted by Iran, Israel, Turkey, Cyprus, Jordan, Lebanon, Saudi Arabia, and Iraq.
Abdel-Ghaffar stated that the Egyptian universities that conducted these experiments are the Ain Shams University, Cairo University, Assiut University, Tanta University, Kafr al-Sheikh University, Zagazig University, Al-Azhar University, in addition to the National Research Center.
Of the global total of 1,161 clinical studies, the minister added that Egypt is within the top ten in terms of the number clinical trials conducted in seeking a cure.
Among Egypt's research, Abdel-Ghaffar explained that they include a retrospective study of respiratory patients from November 2019 until February 2020, a study of the coronavirus genetic sequence within Egyptian patients, the use of plasma from recovered cases as a treatment therapy, and a comparative study of some drugs used globally and other laboratory and clinical research.
Egypt on Monday confirmed 348 new coronavirus cases, bringing the country's number of confirmed total cases so far to 6,813. The total number of COVID-19 deaths has now reached 436 nationwide.