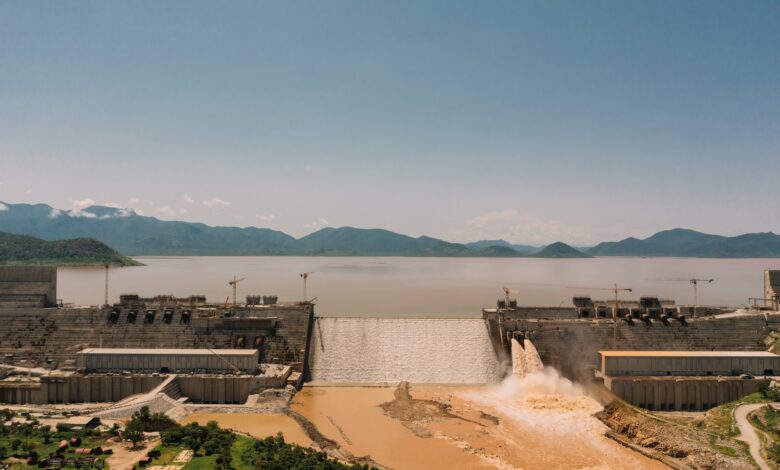 Egyptian Foreign Minister Sameh Shoukry said on Saturday that Egypt will not cede its people's right to exist attached to the Nile River since the dawn of history.
During his speech to the United Nations at the meetings of 77th session of the General Assembly, Shoukry added that water security is one of the most important challenges in our world, especially in the Middle East and Africa.
He continued, "Whoever thinks that adhering to peaceful means to settle water disputes is a form of weakness is mistaken," noting that "we acknowledge the Ethiopian people's right to development and have been committed to self-restraint for a decade."
Shoukry stressed the need to reach a binding agreement on the Grand Ethiopian Renaissance Dam.
In July, Egypt sent a letter to the President of the UN Security Council, to express objection against Ethiopia's continued filling of GERD reservoir unilaterally without an agreement with Egypt and Sudan on the filling and operation of this dam.
Egypt called on the Security Council to assume its responsibilities in this regard, including by intervening to ensure the implementation of the presidential statement issued by the Council, which obligates the three countries to negotiate in order to reach an agreement on GERD at the earliest possible opportunity.
Egypt and Sudan say they want a legally binding agreement on operating the dam, while Ethiopia says any pact should be advisory.
Egypt and Sudan consider the dam a threat to their vital water supplies, while Ethiopia considers it essential for development and doubling its electricity production.
The downstream nations fear possible blows to water facilities, agricultural land, and overall availability of Nile water.
Negotiations over the dam between Egypt, Ethiopia, and Sudan have stalled for years, with the three parties ultimately failing to reach any agreements.
The disputed dam is the largest hydroelectric project in Africa, with a cost of more than four billion dollars.