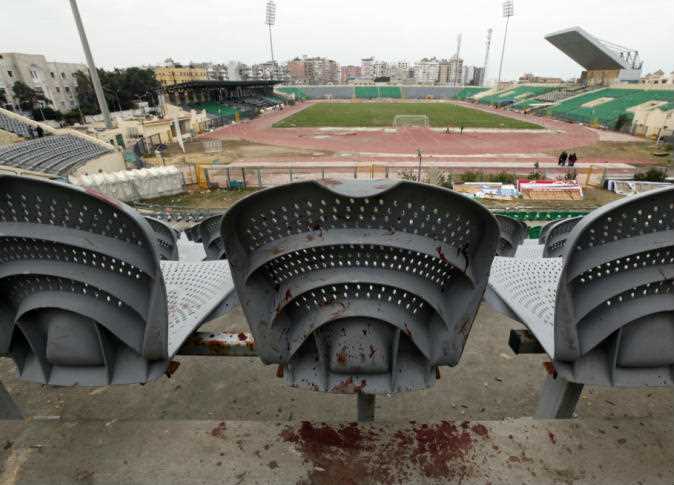 The Ministry of Youth and Sports (MOYS) has decided to gradually allow Egyptian fans to return to local league matches starting September 1, while working to ensure their safety.
A MOYS press statement describes a meeting between the Ministry, the Egyptian Football Association (EFA) and representatives from Egypt's sports clubs, where it was agreed that up to 5000 fans would be allowed to attend local matches – including 500 with disabilities – while up to 20,000 people could attend international matches.
In February 2012, Egypt effected a ban on football audiences after a controversial riot killed 72 Al-Ahly fans in Port Said Stadium. Three years later, the authorities decided to re-open the stadiums to fans, but revoked the decision after 22 Zamalek supporters died in a stampede on their way to the stadium exit.
"Everyone is looking forward to the public's return to the stands once again, so they can attend their matches and encourage their teams in the appropriate manner," said Minister of Youth and Sports Ashraf Sobhy during the meeting.
He added that the aim of the meeting was to discuss the exact procedure of re-allowing football fans, in order to preserve both the safety of those involved, and the image of the country.
The statement said that the EFA will study a proposal of letting the students of Egyptian universities enter the matches, in coordination with the Ministry of Higher Education. It will report its findings to the concerned authorities on August 9.
Ultimately, EFA is working towards the complete entry of the masses, which involves equipping the stadiums, a comprehensive and accessible safety system, and central communication with the EFA and clubs.
The chairman of parliament's Committee of Youth and Sports, Mohamed Farag Amer, praised the decision, remarking that returning the masses to the stands was one of the committee's demands.