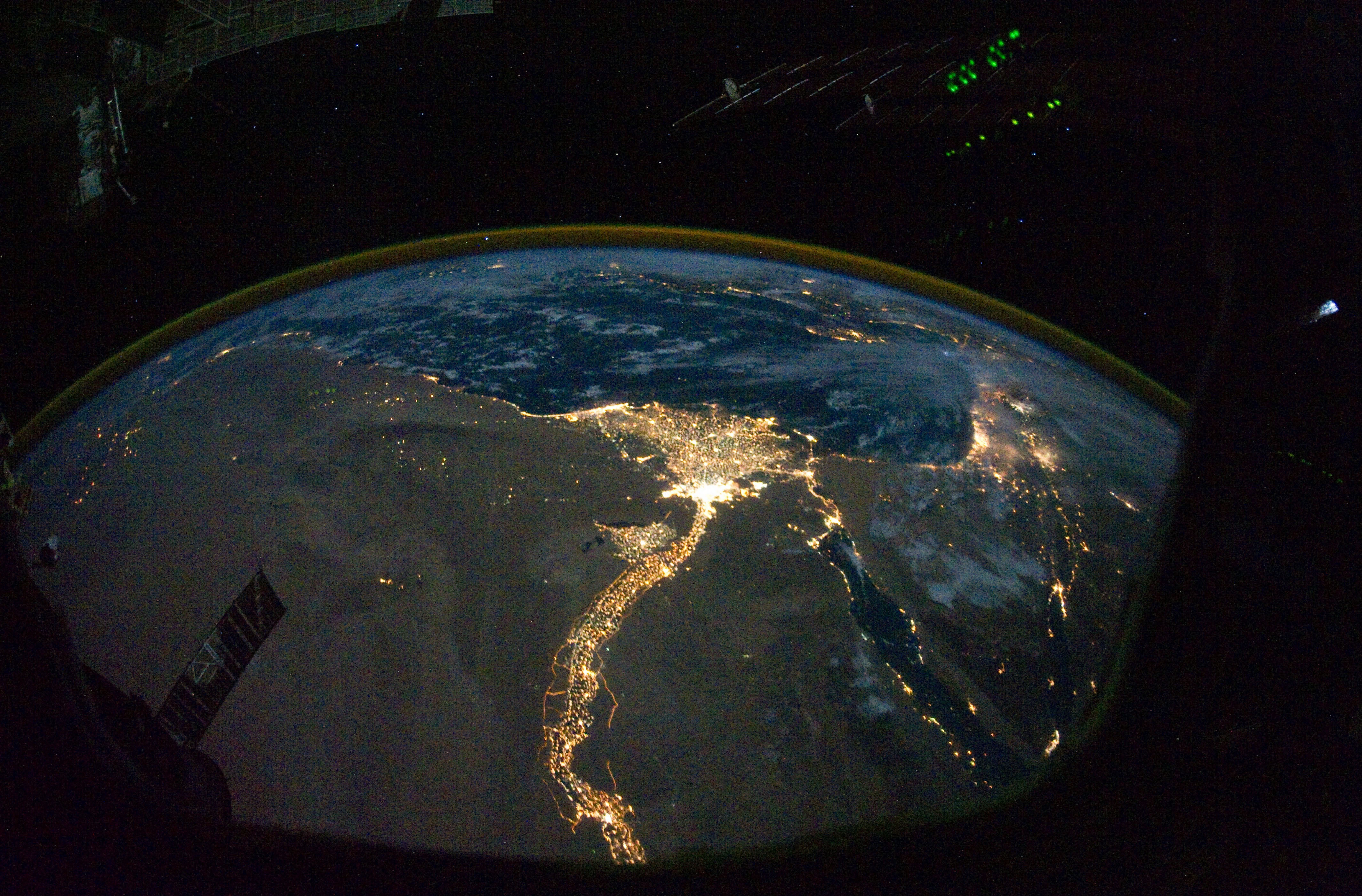 The Egyptian Space Agency (EgSA) and France's Center National d'Etudes Spatiale (CNES) signed a space cooperation agreement on Tuesday.
The agreement covers a range of fields including Earth observation, the Space Climate Observatory initiative, space applications, R&T, the development of nanosatellites and training.
The signing of the agreement follows the first joint France-Egypt Space Seminar in Cairo on Tuesday. CNES President Jean-Yves Le Gall opened the seminar. The signing was attended by Egypt's Minister for Higher Education and Scientific Research Khaled Abdel Ghaffar, and France's Ambassador to Egypt Stéphane Romatet.
During the event, Egypt reaffirmed its position as a new player in space with strong regional ambitions in Africa and the Arab world.
Ghaffar said this was crucial for cooperation between Egypt and France in space technology and science – and that there has been fruitful cooperation before in many fields between Egypt and France.
Le Gall said that "This joint France-Egypt space seminar and the signature of an agreement with the EgSA mark the beginning of a new space partnership that will bring mutual benefits for our two countries and step up cooperation between nations on both shores of the Mediterranean."
"With this in mind, I have invited our Egyptian counterparts to visit the Toulouse Space Center to pursue our discussions and start working together," he added.
Le Gall emphasized the strong commercial partnership built by the two nations, following the successful launch by Ariane 5 on November 26, 2019 of the TIBA-1 satellite for the Egyptian government, and the recent award to Thales Alenia Space after an international tender of the contract to develop the NileSat 301 telecommunications satellite.
Edited translation from Al-Masry Al-Youm
Image: From 220 miles above Earth, one of the Expedition 25 crew members on the International Space Station took this night time photo featuring the bright lights of Cairo and Alexandria, Egypt on the Mediterranean coast. The Nile River and its delta stand out clearly as well. On the horizon, the airglow of the atmosphere is seen across the Mediterranean. The Sinai Peninsula, at right, is outlined with lights highlighting the Gulf of Suez and Gulf of Aqaba.
Credit: NASA