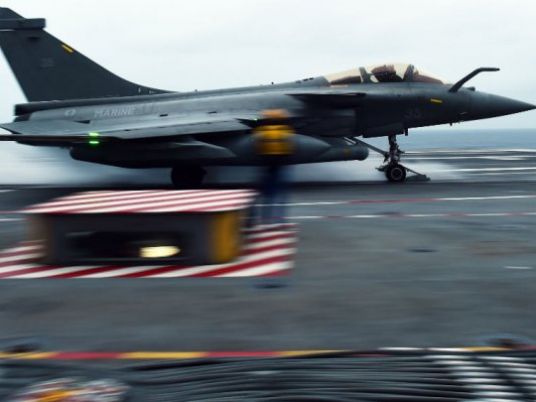 France and Egypt began a joint military exercise dubbed "Ramses 2016" on Sunday, involving the naval and air forces of the two nations.
The exercise, which is due to last for several days, is being conducted in Mediterranean waters off the coast near Alexandria and in Egyptian air space.
The Egyptian FREMM-class frigate "Long Live Egypt" is taking part, the first time it will be tested in a joint military exercise. Also taking part are French-made Rafale fighters, along with F16 fighters and AEW&C warning and surveillance aircraft.
Both the FREMM-class frigate and the Rafale fighters were supplied to Egypt by France as part of their ongoing cooperation on military hardware and operations.
In early 2015, Egypt signed a deal for the supply of 24 Rafale aircraft, built by French company Dassault Aviation. The first three jets were delivered to Egypt last summer, and another three arrived early this year. The same deal saw Egypt purchase one FREMM-class multi-purpose frigate, as well as missiles.
The weapons deal was seen as a boost for the French weapons industry, providing an opportunity to showcase its hardware, with a view to making similar deals across the Middle East region.
The "Ramses 2016" exercise includes naval interdiction operations aimed at intercepting enemy vessels, as well as the provision of air support to operations.
According to military sources, the exercise aims to hone the skills of the Egyptian forces involved in the implementation and management of fighting missions, in cooperation with friendly forces, using the latest systems for air and maritime combat.
Edited translation from Al-Masry Al-Youm