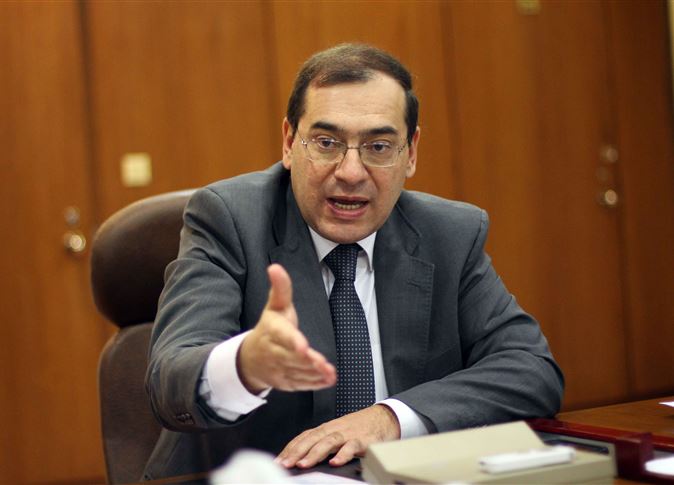 Egypt petroleum ministry denied Reuters report on Minister Tarek El Molla visiting Iran for oil talks after Saudi Aramco suspended oil product shipments to Egypt.
Spokesperson for the ministry Hamdi Abdul Aziz told Al-Masry Al-Youm that Molla headed this morning to Abu Dhabi, UAE, to attend the Abu Dhabi International Petroleum Exhibition & Conference (ADIPEC).
Abdul Aziz said ADIPEC will discuss issues pertaining to energy, prices, and modern technologies to reduce cost of production.
He explained that the minister will demonstrate investment opportunities in Egypt's petroleum sector and the advantages available in Egypt to attract new investments.
Abdul Aziz added that Molla will be holding meetings on the sidelines of the conference with senior figures in the energy and oil industry from all over the world.
Reuters reported last night that Molla was on his way to Iran on Sunday to try to strike new oil deals, after Saudi Arabia suspended its oil agreement with Egypt last month.
Reuters reported one source, who accompanied Molla to the airport, saying that Molla is set to meet several senior Iranian officials to discuss the possibility of securing oil supplies from Tehran.
Egypt and Iran have had strained diplomatic ties since the late 1970s and an Egyptian official visiting Tehran is a rarity.
After the suspension, Egypt voted in favor of a Russian-backed UN resolution on Syria in October that excluded calls to stop bombing Aleppo, which Saudi Arabia strongly opposed.
Saudi Arabia has showered Egypt with billions of dollars in aid since 2013, when President Abdel Fattah al-Sisi ousted elected President Mohammed Morsi of the Muslim Brotherhood and banned the Islamist movement, which Riyadh opposes.
The Saudi deal was for 700,000 tonnes of oil products a month for five years, under a US$23 billion deal between Saudi Aramco and the Egyptian General Petroleum Corporation (EGPC) to be paid off over 15 years.