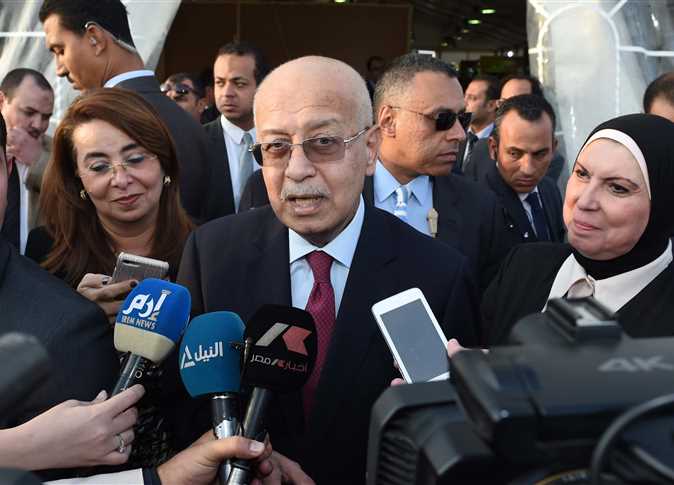 Egypt Prime Minister Sherif Ismail said on Monday that he met the Governor of the Central Bank of Egypt Tariq Amer on Monday and discussed the details of the second phase of the country's IMF-sponsored economic reform program.
During a press conference, Ismail added that the total foreign currency reserves reached US$38.2 billion in January for the first time, which reflects confidence in Egypt's economic performance and the banking system.
Egypt began implementing an International Monetary Fund (IMF) reform program in November 2016. The international lender made a deal to provide Egypt with a US$12 billion loan in exchange for wide-ranging structural economic reforms.
The reforms include a raft of measures such as devaluing the pound currency, loosening capital controls, ending energy subsidies, reforming public enterprises and overhauling monetary policy – all in a bid to restore economic stability and long-term growth.
The first step the IMF commended was the floatation of the pound, a measure taken in November 2016. The following year, Egypt slashed parts of its energy subsidies, resulting in a 60 percent surge in fuel prices.
IMF has since recommended that the government continue removing subsidies on fuel.
Another advice was for Egypt to reduce tax exemptions and provide a more progressive tax system, meaning that wealthier people pay more taxes than the poor. The IMF projected that this could help grow the GDP significantly.
Director of the Middle East and Central Asia Department at the IMF Jihad Azour recently projected that Egypt's economic growth rate in 2018 to be "good" at around 5%, higher than previously expected. He added that the reform program adopted by Egypt achieved positive results in its first year.
The economic reforms have had a negative impact on the country's poor, with consumer prices sky-rocketing while incomes have failed to keep up.
Edited translation from Al-Masry Al-Youm