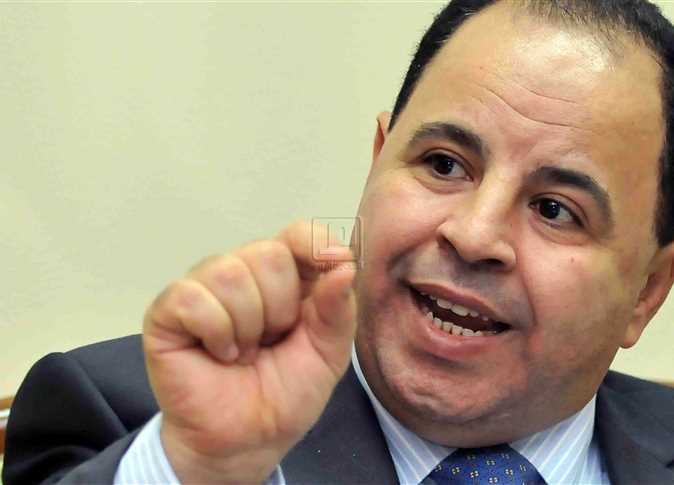 Egypt is richly experienced in governance, the automation of government financial payments, combating corruption, increasing transparency of the public finance system and improving performance of interests, Finance Minister Mohamed Maait said during a joint session on Monday for finance ministers and bank governors from member countries of the Arab Monetary Fund (AMF) and the International Monetary Fund (IMF) in Dubai, UAE.
He added that Egypt is exerting great effort to enhance transparency, financial disclosure and involve citizens more in formulation of fiscal policy priorities, he added.
A special unit for transparency has been established under the administrative structure of the Ministry of Finance; in addition, seven detailed financial reports throughout the budget preparation stages have been published publicly, Maait said.
He added that amongst efforts made to promote include the government's initiatives to improve financial control and strengthen the governance of state-owned enterprises, such as the publication of a comprehensive report for the first time in the fiscal year 2017/2018, showing the financial performance of about 300 state-owned public companies.
These measures and initiatives have led to the rise of Egypt in the international index of transparency and the involvement of citizens from 16 points in 2015 to 41 points in 2017, Maait said, adding that Egypt aims to reach 60 points within 2019.
The Finance Ministry aims to work on three levels: namely, increasing disclosure and transparency, enhancing the means of public participation in the formulation and prioritization of financial and economic policies, and developing mechanisms for public communication and monitoring, the minister said.
Under the first level, the Finance Ministry plans to continue publishing reports relating to the general budget preparation, he continued.
The minister added that the second dimension include the development of community participation in collaboration with the World Bank and UNICEF, and a group of non-governmental organizations.
Seminars are planned to be held in poor villages to note their views on projects that can improve their living standards. Meetings will also hold meetings with decision makers, business organizations, civil society organizations, members of parliament and citizens to discuss the state spending priorities.
Regarding accountability and social control, Maait said that that work will be carried out in cooperation with the Ministries of Planning and Local Development.
It will include public hearings where all concerned parties, citizens, NGOs, representatives of service directorates, representatives of parliament and local media, will participate to propose corrective actions.
Edited translation from Al-Masry Al-Youm