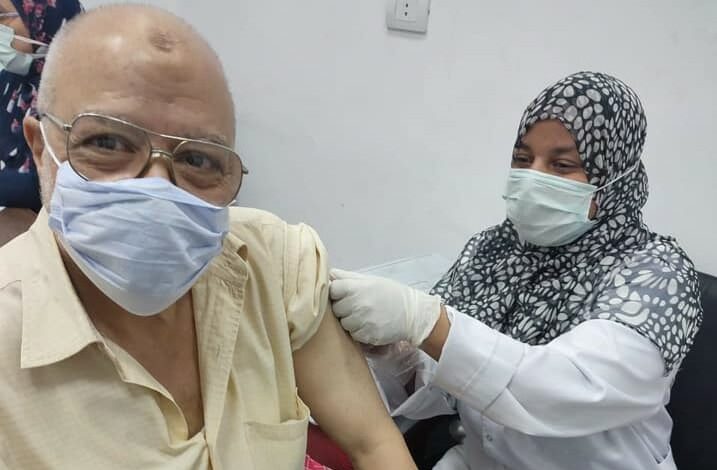 The Advisor to the Egyptian President for Health and Prevention Affairs Mohamed Awad Taj Eddin announced Sunday that Egypt has administrated a total of 35 million coronavirus vaccine doses.
In a phone-in with the Extra News channel he said that Egypt has thus far spent a total of US$400 million on vaccination efforts.
Taj Eddin explained that Egypt has diversified sources of obtaining vaccines, such as the Chinese vaccine, AstraZeneca, or Johnson & Johnson, as well as vaccines from the Global Vaccine Alliance.
He noted that up to "25 million Egyptians obtained vaccines, with a rate of 35 million doses."
"We aspire, according to the plan, to reach 40 million citizens on the full doses of vaccines by December of this year, and by 80 million doses or slightly less if the proportion of Johnson's vaccine that is used in a single dose is calculated," he explained.
Egypt is seeking to localize its vaccine industry in order to achieve self-sufficiency for its people and to compensate for the shortage in Africa, he said.
"It was agreed with some companies to manufacture so that Egypt would be one of the sources of providing vaccines for Egypt's needs first, then Africa's needs secondly, and the whole region third."