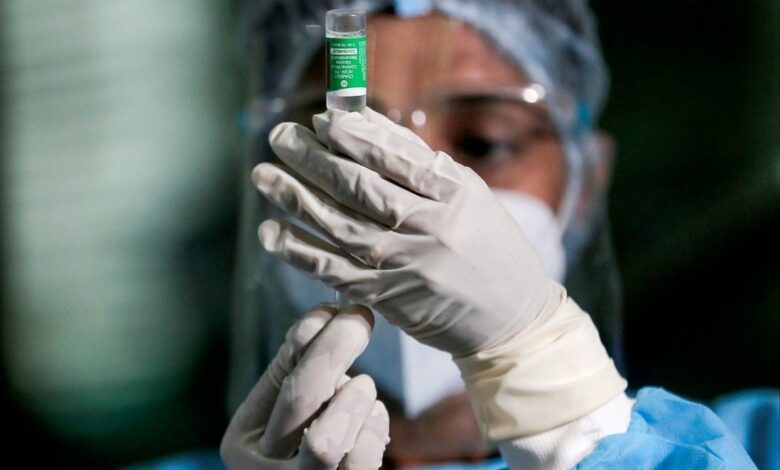 Deaths of coronavirus  in Egypt "have reached zero," and the situation has become "very reassuring",  Mohamed Awad Tag Eddin, Advisor to the Egyptian Presidency of Health Affairs, said.
In statements to Al-Hadath Al-Youm channel, Tag Eddin explained that the cases of coronavirus have become very few as the last wave of the virus in Egypt was very weak, and the virus has become weak.
Tag Eddin said the cases of influenza and coughing would possibly increase with the advent of the winter season, and stat of the academic year in schools and universities, which requires taking seasonal influenza vaccination, which is similar to the coronavirus vaccination and does not give complete immunity against the virus.
Coronavirus cases are still present in Egypt, but infection rates declined this by more than 55 percent compared to last week, Hossam Abdel Ghaffar, a spokesperson for the Ministry of Health, said, on Thursday, September 1.
Abdel Ghaffar added a new mutant could possibly emerge in the coming winter, saying that as long as there is no justice in the distribution of vaccinations among countries  new mutants would keep emerging.
The Minister of Health and Population, Khaled Abdel-Ghaffar, said earlier this in August that Egypt reached herd immunity, but it is not absolute and eternal immunity.
He pointed out that the percentage of those who received the vaccination in the age group of 18 years and over reaches 90 percent, pointing out that 65 percent of the age group from 18 years and over were vaccinated; with a first dose or/ and a second dose.
He continued, "We were able to administer nearly 93 million vaccine shots, and we reached nearly 45 million first doses, 38 million second doses, and 7 million booster doses."