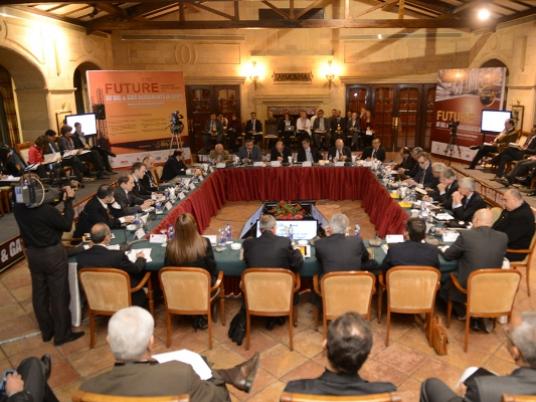 Egypt will host the 2015 Oil & Gas summit next February, where key operators and well-established international companies will gather to discuss Egypt's upstream, midstream and downstream industry according to the International Research Networks (IRN) .
Senior representatives from GASCO, BP, RWE, Dana Gas, Apache, Vegas, Edison, Amal Petroleum, El Hamra Oil, South Abu Zenima Petroleum, Sinai Gas and Tanmia Petroleum will share their experiences in this summit, IRN said in a statement on Tuesday.
Recently, Egypt announced companies that were awarded blocks following the country's 2013 bidding round which received great participation from international oil companies. The blocks awarded included two in the east Mediterranean frontier basin and two offshore the Nile Delta.
"The Egyptian government has committed to paying all the dues of foreign partners," Minister of Investment Ashraf Salman said on Monday, pointing to a proposal from the finance and petroleum ministries to issue bonds to repay foreign oil companies' debts.
The minister of finance had previously said that the government is seeking to issue bonds ranging US$1billion to $1.5 billion to pay off the debts of foreign oil companies which exceed $6 billion.