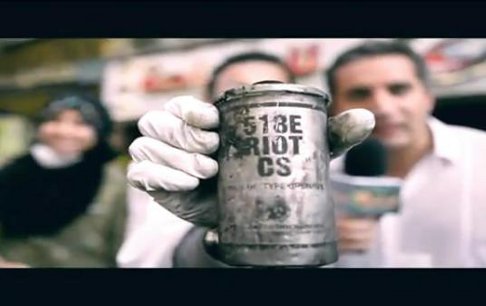 In January, the Interior Ministry ordered the import of 140,000 teargas canisters from the United States at a cost of LE17 million.
Letters between Interior Ministry and Defense Ministry officials revealed that the order was made to address the country's shortage of teargas after months of violent clashes between police and protesters.
When the shipment was delayed via sea, the Defense Ministry was asked to transfer the shipment by military jet, according to a 30 January letter from Major General Osama Ismail, head of the Interior Ministry's department of information and public relations, to Staff Brigadier General Mohamed Farid Hegazy, secretary general of the Defense Ministry.
"In light of the ongoing incidents and growing need for gas bombs to deal with rioters and preserve the nation's safety, Al-Guindy Company for Imports and Exports, a representative of the US Combined System Company in Egypt, has been contracted to import 70,000 gas bombs and 70,000 long-range gas projectiles from the US to Egypt," the letter stated.
"Due to the company's failure in importing the shipment, citing the difficult procedures governing importing from abroad, and the Interior Ministry's urgent need [for teargas], we thought we would write to you to take the necessary steps to approve transferring the shipment on board of a military jet from the US to Egypt. Al-Guindy Company is willing to pay for the shipping costs," Ismail continued.
A memorandum written on 28 January by Major General Magdy al-Gohary, head of the department for police supply, shed more light on the order.
"The US government was stringent in issuing export permits for Egypt items that have been contracted since July, due to the unstable situation in Egypt and what was circulated by the media and rights groups about the US company's effect on protesters while using [the gas canisters] against rioters in Egypt."
"The permit from the US government was obtained after removing the company's name and country of origin written on the items. While writing the memorandum on 28 January 2013, procedures were taken to ship the items via sea. They are expected to reach the Egyptian ports during the first half of April."
The 140,000 bombs cost around US$2,463,000 (LE17.241 million), the document stated. The shipment weighed 57,000 tons.