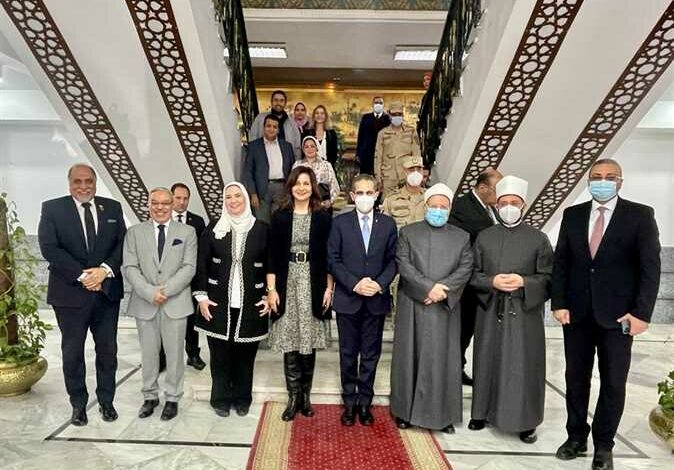 The Coptic Orthodox Church in Egypt inaugurated on Tuesday the al-Folk project.
It is one of the most important service projects provided to children with Down syndrome in Gharbia Governorate.
The inauguration ceremony was attended by host of public figures, including Social Solidarity Minister Nevien al-Kabbag, Minister of Immigration and Egyptians Expats Nabila Makram, and His Holiness Pope Tawadros II, Abdel Hadi al-Qasaby Chairman of the Committee on Social Solidarity, Family and Persons with Disabilities in the House of Representatives, Grand Egyptian Mufti Shawki Allam, in the presence of a number of ambassadors and community leaders.
Al-folk is the first integrated model project in Egypt and the Middle East, specialized in rehabilitating and integrating people with special mental abilities, specifically those with Down Syndrome, according to accurate scientific standards.
Al-folk project is based on a field study of many similar projects in Italy and Switzerland with the aim of making this category of society productive and influential elements.
The project provides its services to 150 young men and women over the age of 18 years residing in the building, as well as 150 young men and women between the ages of 4 to 18 who frequently visit the place during daylight hours to develop their abilities (sensory, movement, mental, educational and craftsmanship).
There is also a comprehensive development programs for parents to develop their awareness and abilities in dealing with their children.
The project is being established in the village of "Hessat Akwah" in the Kafr al-Zayat City of Gharbia Governorate, on a total area of 6,332 square meters and includes two buildings; the first is on an area of 1,473 square meters and takes the form of a "ship" or "ark," and the second building covers an area of 1,050 square meters and is attached to the first building.
Al-Folk buildings include medical clinics, gymnasiums, advanced educational classes, a hotel living room for beneficiaries, prayer room, a library, a theater for artistic performances, rooms for music and arts, and rooms for crafts, including carpentry, knitting and others, in addition to green spaces, greenhouses, playgrounds, recreation areas, and premises for craft and productive activities for the beneficiaries.