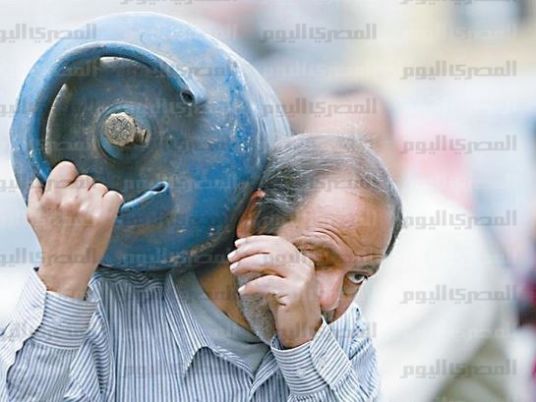 The Ministry of Petroleum and Mineral Resources in Egypt began on Saturday to enforcing an increase to the prices of butane gas cylinders. The increases are  by LE 5 for household cylinders and LE 10 for commercial cylinders.
The prices of household cylinders increased from LE 65 to LE 70, while the prices of commercial consumption cylinders increased from LE 130 to LE 140.
An official source said that the increase came after a wave of global rises in the petroleum products markets, noting that the volume of subsidy directed to the production of butane cylinders is high.
The cost of producing a household gas cylinder is about LE 130, while it is sold to the consumer at LE 65, before it was recently increased to LE 70.
Butane gas consumption rates have witnessed a decline during the past months, with the intensification of natural gas deliveries to homes: as well as the introduction of gas to Decent Life areas, where the consumption rate was about 1.2 million cylinders per day, and the rate has now decreased to about 900,000.
Petroleum sector's success in eliminating the shortage of butane cylinders, especially after the increase in the number of ports receiving butane shipments, after they were limited to the ports of Alexandria and Suez.
The number of ports has been increased, as well as the number of butane warehouses, with the availability of huge stocks.