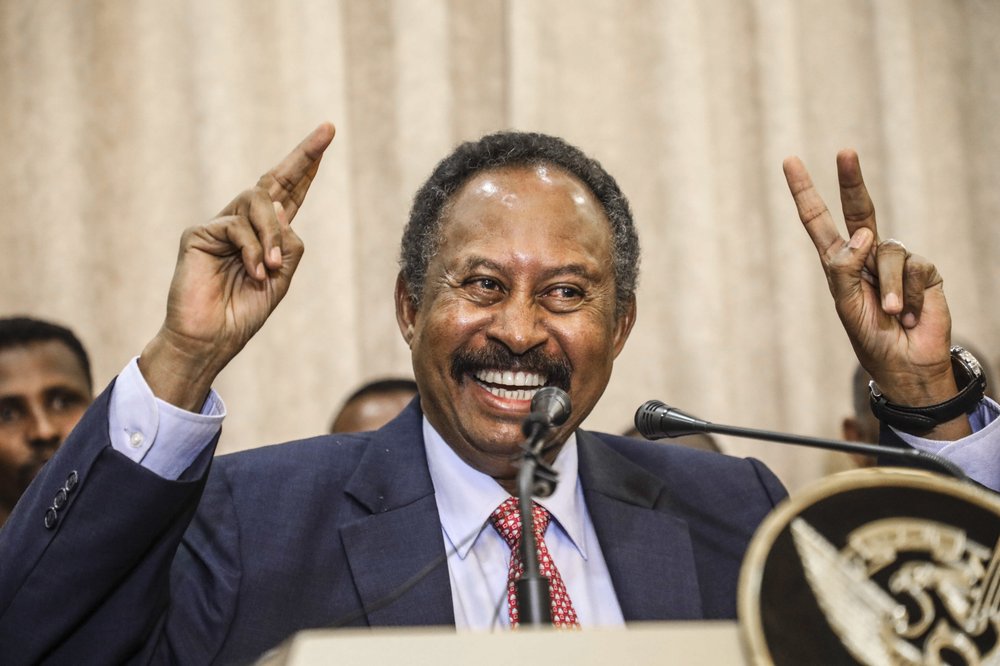 Egypt has invited Sudan's Prime Minister Abdalla Hamdok for an official visit, according to the Sudanese News Agency which reported that Egypt's ambassador to Sudan Hossam Essa conveyed an official invitation from Egyptian Prime Minister Mostafa Madbouly inviting his Sudanese counterpart to visit Cairo.
On Thursday evening, Essa met with Sudanese Minister of Cabinet Affairs Khaled Omar Youssef in his office, with Yousseff stressing the need to strengthen and develop relations between the two countries in the fields of health, education, agricultural projects and electricity linkage.
The Sudanese minister also touched on the importance of coordination between Sudan, Egypt and Ethiopia to reach binding agreements regarding the Grand Ethiopian Renaissance Dam (GERD) dilemma.
Sudan's current path of progress towards democratic transformation will positively affect bilateral relations between Egypt and Sudan that will benefit its citizens, he added.
Meanwhile, the African Union's envoy to Sudan Mohamed al-Hassan Ould Labat discussed border tensions between Sudan and Ethiopia.
Ould Labat met Hamdok, in the presence of Youssef, the Sudanese ambassador to Ethiopia Jamal al-Sheikh, and the Ambassador of African union to Sudan Mohamed Belaish.
The meeting dealt with the recent developments in Sudanese-Ethiopian borders, as well as the GERD.
The Ethiopian Ministry of Foreign Affairs issued a strongly worded statement on Thursday evening warning that any conflict between Addis Ababa and Khartoum would lead to heavy losses and endanger both countries.