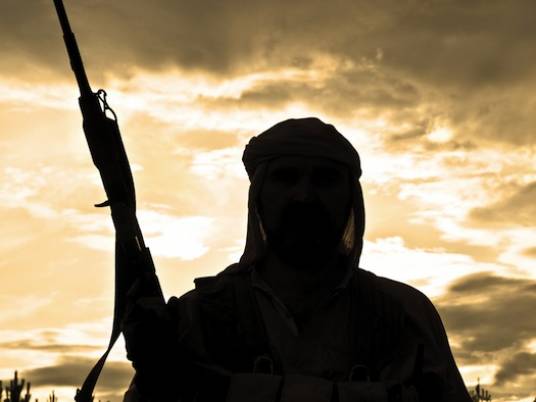 The Islamic State group's affiliate in Egypt has released video purporting to show the beheading of eight Bedouin men it accused of working for the Egyptian and Israeli armies.
The video, posted on the group's Twitter account late on Monday, also showed what it said were victims of Egyptian military operations in the restive Sinai Peninsula where an insurgency has killed scores of policemen and soldiers.
The militant group, known as Ansar Beit Al-Maqdis before pledging allegiance to the Islamic State group last November, has released footage in the past showing the execution of alleged informants.
In the latest video, masked militants in camouflage behead eight men, some of them in broad daylight at a major thoroughfare in north Sinai.
The men were first made to confess they worked for the armies of Egypt and Israel, which borders the Sinai and has been attacked by militants from the peninsula several times over the past three years.
The Egyptian military has poured troops and armour into the peninsula to quell the insurgency which picked up after the army toppled Islamist president Mohamed Morsi in July 2013.
Despite the unprecedented deployment and repeated air strikes, the militants have continued to stage large-scale attacks every few months.
Simultaneous attacks last month on military and police headquarters in north Sinai killed at least 30 people.
Most of them were soldiers killed when a suicide bomber rammed an explosives-laden vehicle into the army barracks in the provincial capital, El-Arish.