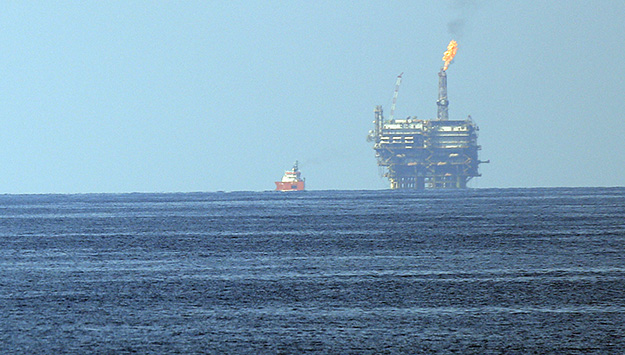 The Israeli Broadcasting Corporation reported on Tuesday that Egypt, Israel and the Palestinian Authority have agreed to develop a natural gas field off the shores of the Gaza Strip.
According to the authority, the profits from the gas field will go back to the Palestinian Authority and Israel.
The field, located about 30 kilometers west of the Gaza coast, was discovered in 2000 by British Gas (currently BG Group) and is estimated to contain more than one trillion cubic feet of natural gas.
The Egyptian Natural Gas Holding Company (EGAS) began talks last year with the Palestine Investment Fund (PIF) and the Consolidated Contractors Company for Oil and Gas (CCC), an alliance of companies licensed to develop the field.
According to the US Newspaper Monitor, the Israeli government has always refused to allow natural gas to be extracted off the coast of the Gaza Strip, for security reasons.
It pointed out that Egypt succeeded in persuading the Israeli government to allow the Palestinian Authority to extract natural gas from the Mediterranean Sea off the coast of the Gaza Strip.