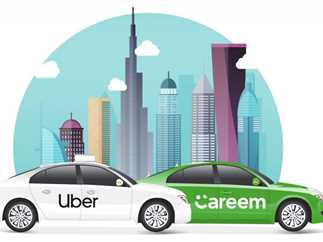 Prime Minister Mostafa Madbouly issued a decision on Thursday on the rules of ride-sharing company services in Egypt, known in media as the "Uber and Careem law", requiring companies to conduct a monthly examination of a random sample of drivers (not less than 0.5 percent of the company drivers in Egypt) to detect drug and alcohol use. This test requirement comes in addition to a number of other new procedures. The test can be performed at any medical center affiliated with the Interior Ministry.
Madbouly obliged companies to terminate the contract with the driver if the results of the test for drug abuse were positive.
The decision requires the company to choose its drivers ethically and professionally, and to train them.
The law requires that the driver has to be retrained if there are more than three complaints about the driver within a month, and if the complaints are repeated, the driver should be suspended.
The decree also requires the installation of a sign on vehicles stating that the vehicle provides ride sharing services while they are operating to perform those services.
The decision further stipulates that the date of manufacture of the operating vehicles should not exceed five years prior and gave companies a deadline of 2024 to apply this condition.
The decision also obliges companies to provide daily trip data for each vehicle, including trip lengths, average speed and timing, and a map of the distribution of rides per week, stipulating that companies must keep records of trips and routes for at least six months and provide them to the Ministry of Transport upon request.
Wael Aboul Ela, President of Careem Egypt, said that the company has some reservations on several items, the most important of which is the one stating that the driver should have an exclusive permit for only one company. He said that his company demands that the permit apply to all companies operating in the market, especially because about 60 percent of drivers work for more than one company at the same time.
He added that the company also objects to an item obliging the driver to pay all license fees in advance before obtaining the license. Ride share companies demand that drivers be allowed to pay fees in installments.
A source with SWVL said that the company is still studying the announced regulations to determine which apply to it, because the company does not work in the field of individual transport, but rather mass transport.
Edited translation from Al-Masry Al-Youm