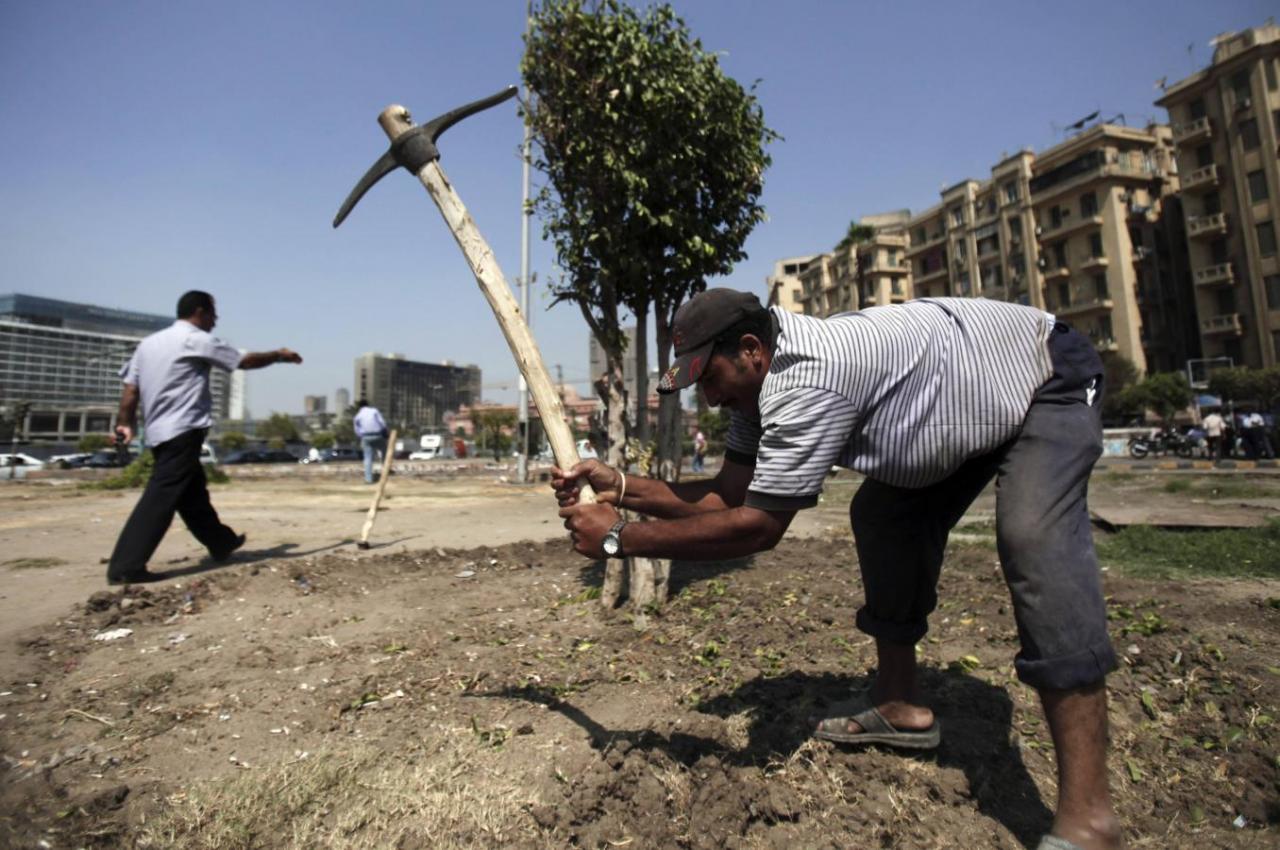 Trade and Industry Minister Tarek Qabil affirmed Egypt's keenness to strengthen partnership relations with all international organizations, especially the International Labor Organization (ILO), with the aim of implementing a comprehensive program of economic reform based on achieving social justice, preserving basic principles and rights at work, achieving equal opportunities and optimizing the utilization of available human resources.
This came during a meeting between Qabil and a delegation from the ILO office in Cairo under the chairmanship of Peter van Rooij, who discussed enhancing cooperation between the Ministry of Trade and the ILO, especially in the fields of entrepreneurship and job creation for young people.
Qabil said that his meeting in March with Guy Ryder, Director General of the ILO in Geneva, was a fundamental pillar for the development of joint-cooperation between the Egyptian government and the ILO, especially in the fields of SME development, the sustainability of entrepreneurship and the empowerment of women and youth.
Qabil pointed out that the meeting dealt with coordination with the ILO regarding the completion of the second phase of the 'Better Work Programme' in Egypt, scheduled to end by the end of 2018. The program aims to support Egyptian companies to manufacture and export their garments and furnishings to international companies.
Qabil said that Egypt has had close relations with the ILO for 82 years since Egypt joined the organization in 1936. He added that the next stage will see the implementation of more joint-cooperation initiatives, especially in the fields of training and providing decent work opportunities for young people in governorates away from the capital that witness high illegal immigration rates.
Van Rooij, meanwhile, emphasized the organization's keenness to strengthen its distinguished relations with Egypt as one of the member states of the ILO and as one of the most important pivotal countries, both at the regional and international levels.
He added that the positive development witnessed by Egypt at the present time represents a cornerstone for increasing the competitiveness of the Egyptian economy globally. Van Rooij said that the ILO seeks coordination with the Egyptian government to promote the latter's recent unprecedented achievements, particularly with regard to improving employment conditions, both socially and economically.
Van Rooij said that the organization is currently implementing a number of initiatives and development projects in cooperation with the Egyptian government and representatives of the private sector in order to provide employment opportunities for young people in all governorates of Egypt.