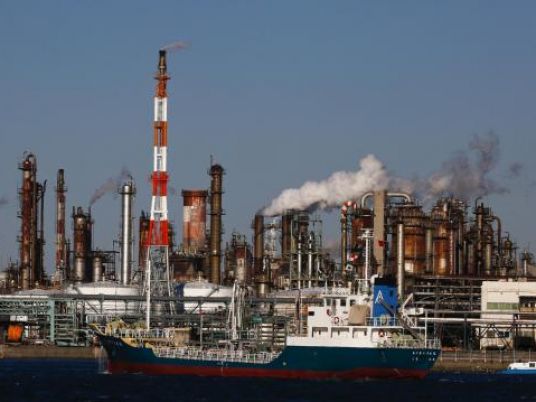 Egypt is set to launch what will be a highly sought after tender in early June to buy up to $3 billion of liquefied natural gas (LNG) over 2016 and 2017, senior state officials and trade sources said.
Egypt has emerged as a major new market for LNG as it looks to ease its worst energy crunch in decades. Falling output and rising demand have transformed it from an oil and gas exporter to net importer.
This year it secured $2.2 billion worth of LNG largely from European traders in its first-ever tender to supply a newly installed import terminal moored on its Red Sea coast.
A new tender to purchase additional cargoes will go towards supplying Egypt's second planned floating import terminal, known as a Floating Storage and Regasification Unit (FSRU).
Work on securing that terminal is ongoing and any delays could alter the tender launch date.
The Chairman of The Egyptian Gas Holding Company, or EGAS, Khaled Abdel Badie told Reuters that it will close the bidding for the new FSRU by the end of this month.
"We aim at issuing a tender to import LNG shipments during the first half of June…which is aimed at meeting the needs of the second FSRU," Badie said.
Two traders with knowledge of the matter said that Egypt will tender to purchase 96 LNG cargoes for delivery over the 2016/2017 period.
"That's the intention although the supply might start before, around Q4 2015," one of the traders said.
Badie said EGAS has not yet decided on the number of required LNG shipments nor has it set a firm date for the start of deliveries.
Global LNG suppliers, already stung by weak demand and spot prices at four-year lows, are seizing on any new business opportunities.
A sharp year-long decline in spot LNG prices has seen new buyers launch major procurement tenders, including Jordan which this week came out with a supply tender for as many as 36 cargoes over 2016/2017.
The switch marks a reversal from when LNG was seen as near unaffordable for less developed economies.
The winners of Egypt's previous tender were Trafigura , Vitol and Noble Group.
EGAS also signed deals to import 35 LNG cargoes from Gazprom Marketing & Trading and six from Algeria's Sonatrach.
It was also nearing a deal to import 21 cargoes from BP.