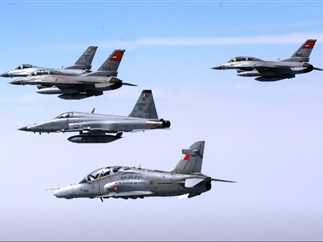 The Egyptian Armed Forces announced the launch of the joint "Bright Star 2021" military training with 21 countries, which will run from September 2 to 17.
The military stressed that the training is the largest and most important international military exercise, due to its size.
Throughout the past few days, forces were deployed to specialized training areas for their respective activities.
The Egyptian-Cypriot joint training "Ptolemy 2021", which is taking place over several days in Cyprus, was also launched.
The first phase of this training includes includes theoretical and practical lectures aimed at unifying combat concepts and refining skills.
The "Ptolemy 2021" training comes within the framework of the joint training plan of the Egyptian and Cypriot armed forces to exchange experience enhance military cooperation.
Edited translation from Al-Masry Al-Youm