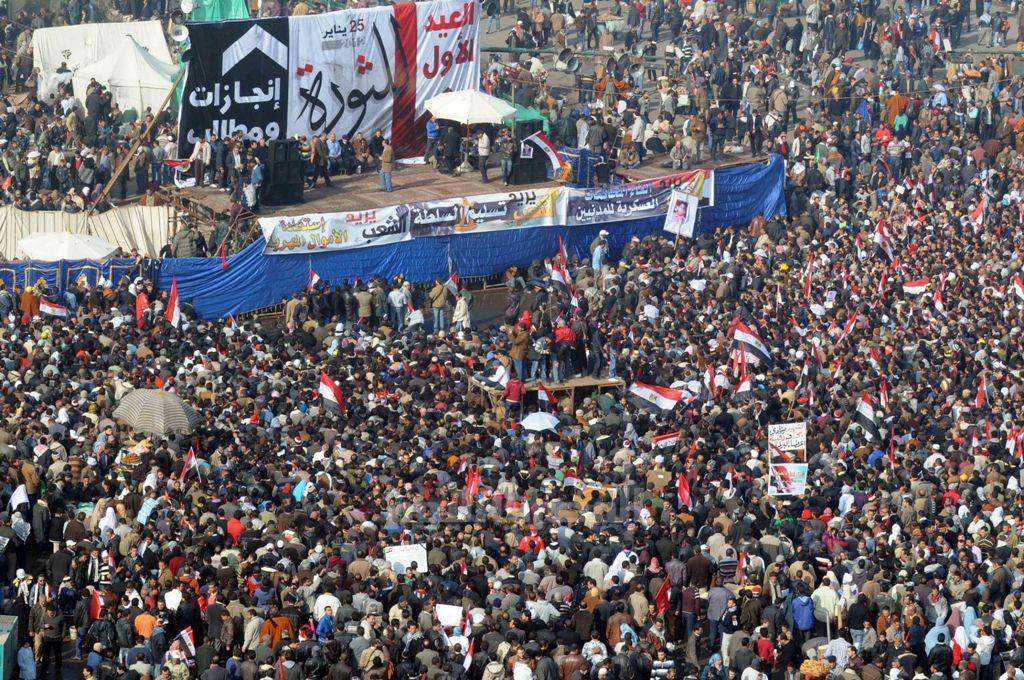 Egyptian President Abdel Fattah al-Sisi on Saturday said that the volume of losses Egypt incurred by his country in 2011 is estimated at about US$ 400 billion, equivalent to LE six trillion.
Sisi said on Saturday that the Egyptian state had suffered from those responsible for building awareness who failed to describe the true causes of our problems.
During the opening of a group of alternative housing projects for unsafe areas, in the Sixth of October City, Sisi added, "People in unsafe areas are told that the country abandoned you, and living for the rich only."
He added, "The people in charge of building awareness did not play their real role at this time… the country was almost destroyed as other countries were destroyed… just like the doctor who prescribes the wrong treatment based on a wrong medical examination."
The Egyptian revolution on January 25, 2011 came against the rule of the late President Hosni Mubarak and his regime.
The country was gripped with violence, clashes and the withdrawal of the police from their positions.
Mubarak stepped down from power in February of the same year, and the Supreme Council of the Armed Forces took over the rule of the country until parliamentary and presidential elections were held.
The elections brought the now banned terrorist group Muslim Brotherhood to rule Egypt on June 30, 2012.
The military council removed Morsi from power a year after he assumed the presidency, and the head of the Supreme Constitutional Court ruled the country until elections were held in which Sisi won the position of president in June 2014.