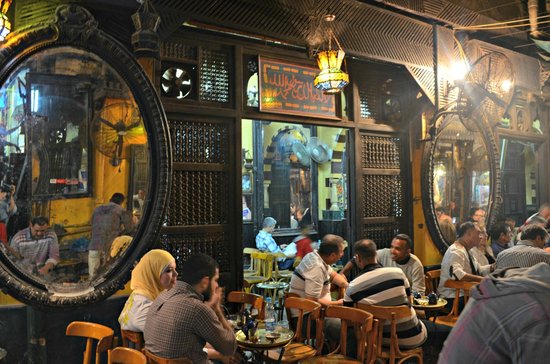 Egyptian Member of Parliament Samir Al-Bateekhy announced he has presented a draft law suggesting fining cafes that remain open after 11 pm, as they result in Egyptians staying up late which in turn affects their work productivity.
In a phone interview for "Ra'y Am" (Public Opinion), Bateekhy began by attributing Egypt's economic problems to the fact that Egyptians do not work, saying, "The reason for price hikes is that the productivity rate in Egypt is 28 minutes per day, which is a very small number. We cannot be the only country in the world with a productivity rate of 28 minutes per day."
"Official work hours begin at 8 am. Therefore, the person should wake up around 6:30 am. How would people who have been out until 4 am go to work in the morning?" he asked.
However, he responded to critics who said his suggestion is considered a violation of freedom, denying the accusations by saying, "We cannot move in a direction opposite to the world."
He concluded that what he is asking is basic common sense. "A working person has to arrive on time and work 8 am to 4 pm. People suffer greatly in real estate registry offices, civil registry offices and supply bureaus because work starts after 10 am and closes at 1 pm. How can you expect them to work 8-4?"
This is not the first time the idea of shutting down cafes early has crossed the Egyptian government's mind. In 2012, the government announced it would be shutting down shops and restaurants by 10 pm to battle electricity shortages.
However, at that time, Chamber of Commerce head Ahmed El Wakeel told a state-run newspaper the decision would further plunge the Egyptian economy, expecting the decision to result in losses that amount up to $4.1 billion.
In 2014, the African Development Bank Group published a paper titled "Egypt: Employment Dynamics and Productivity". The paper stated that labor productivity had witnessed a slow increase between 2001 and 2008. However, it remains low in major sectors such as agriculture, social and community services, construction, trade and tourism.
During the period between 2011 and 2014, Egypt's GDP witnessed an average growth rate of only 2 percent. However, this number increased to reach 4.3 percent in 2015/16, according to the World Bank. The World Bank attributed this improvement mainly to investments, exports and consumption. While exports do need production, the increase in investments and consumption do not necessarily reflect an improved work ethic.