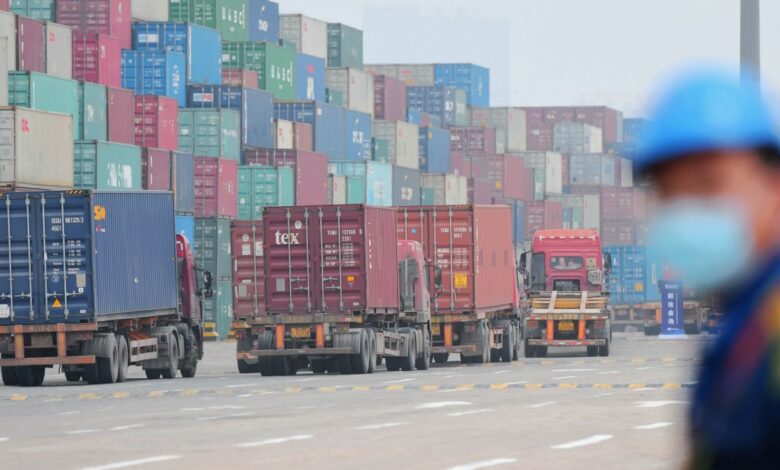 The Head of the Environmental Compliance and Sustainable Development Office at the Federation of Egyptian Industries Sherif al-Gabaly revealed on Sunday that Egypt is contemplating trade exchange through the barter system with several countries to ease the demand on hard currency.
The matter is currently being studied, especially with the presence of the private sector in the market which makes things very different from before, Gabaly said during a phone-in with the DMC channel.
He explained that Egypt previously used a barter system of equal deals back during the Soviet Union era, when Egypt exported citrus fruits and obtained equipment and machinery in an attempt to reduce pressure on the foreign currency.
Bartering has begun to return between merchants presently without government intervention like before, he noted, as working with this system at the government level requires a legal framework through several parties with counterparts in the corresponding country.
Some countries may not agree to this system due to their need for hard currency, he added.
Gabaly said that the BRICS group is considering the barter system, utilizing the exchange of goods instead of importing in foreign currency – especially regarding goods with a large import bill.
The return of the barter system also relates to the central banks of both countries' evaluation of currencies and the value of the goods to be exchanged after that, he said.
Gabaly indicated that this system will be successful within Africa specifically due to issues involving common currencies in the continent.