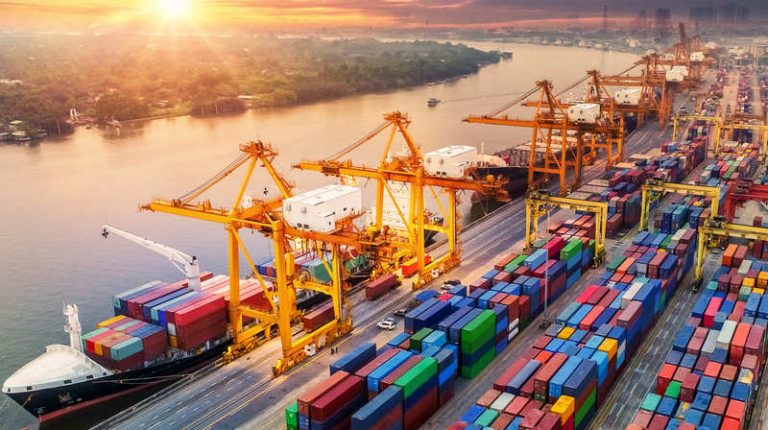 The Minister of Planning and Economic Development Hala al-Saeed received the CEO of the International Islamic Trade Finance Corporation – one of the institutions of the Islamic Development Bank – Hani Sonbol to discuss cooperation between Egypt and the institution.
Saeed discussed the proposal to establish the first export academy in Egypt during the second phase of the The Aid for Trade Initiative for Arab States, as a show of Egypt's keenness to contribute to the program by participating in various projects serving member states.
The goal of the export academy is to ensure the sustainable growth of Egyptian exports by providing access to markets with promising export opportunities, she explained.
This encourages a shift towards exports with high added value, and expands the base of exporters to include small and medium enterprises, in addition to simplifying procedures and creating a business environment to serve exporters, all as part of a presidential directive which aims for Egyptian exports to reach $100 billion over the next five years.
The strategic goal of establishing the academy is to establish a unified national entity concerned with training exporters and providing export advisory services in Egypt, she said, thereby making the academy a national affiliation that can expand its activities in the future to include regional departments and provide training and advisory services both regionally and abroad.
She also confirmed that the academy's services and support for small and medium enterprises will necessarily be integrated with the foundation's efforts to support initiatives that expand financing for Egyptian banks to support small and medium companies.
Sonbol on his end stated that this meeting comes with the aim of following up on the agreements that were made during the meetings of the Islamic Development Bank group in Uzbekistan early this month, in addition to laying out the features of the country program implemented by the institution with partner Egyptian ministries.
---