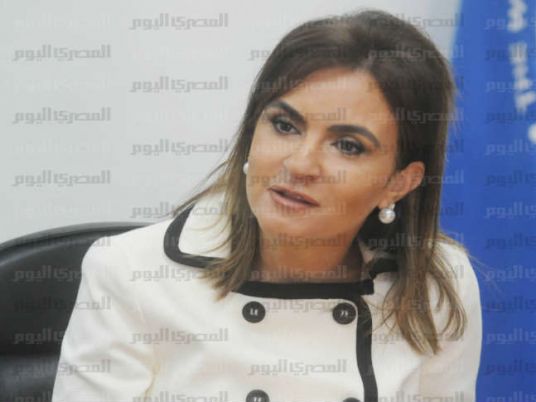 Egypt is in advanced talks with European countries to secure bilateral loans worth US$800 million as it expands efforts to alleviate poverty and ease pressure from economic reforms, Minister of International Cooperation Sahar Nasr said.
Egypt has been negotiating billions of dollars in aid from various lenders to help revive its economy, battered by political and economic upheaval since the 2011 uprising.
On Friday it won International Monetary Fund approval for a key three-year, $12 billion lending program aimed at cutting public debt, curbing inflation and restoring exchange rate stability.
To help it secure such financing, the government has introduced a raft of economic reforms, including a Value Added Tax and fuel price hikes, but these have also meant greater hardship for a population already facing high prices and sluggish growth.
Nasr told Reuters in an interview that Cairo is seeking to mitigate the impact of these reforms on Egypt's poorest.
"We're aiming for economic growth that will create quality jobs that are inclusive, so segments are not left behind and governorates are not lacking," she said, speaking in her Cairo office.
The Egyptian government will be wary of renewed social and political discontent in a country where protests have helped topple two presidents in five years.
Nasr said Cairo is seeking new financing to expand projects aimed at creating jobs to ensure nobody would be left further behind, and is nearing a final agreement on an US$800 million loan from European Union member countries.
"We're quite advanced in the negotiations," she affirmed; but declined to say when the deal was expected to be signed or the money disbursed.
The World Bank has agreed to new financing, of which US$400 million will go toward a public works program focused on job creation and a microfinance initiative, she said. Both are scheduled to launch in early 2017.
The minister also explained that a second US$1-billion tranche from a US$3-billion three-year loan for budget support from the World Bank was due before year-end, the first having been disbursed earlier this year.
A second US$500 million tranche of a similar US$1.5 billion loan from the African Development Bank was also expected before the end of the year, Nasr said.
Both loans would go towards social development programs including in health, education, access to water, and supporting small and medium-sized enterprises, Nasr said.
Egypt recently more than doubled the number of families eligible for conditional welfare payments, from 700,000 to 1.5 million, and rolled out a new housing subsidy for Egypt's poorest.
"We're scaling up, meaning increasing whatever volume of funding we have for conditional cash transfers, for school feeding, for social housing, for slum areas."