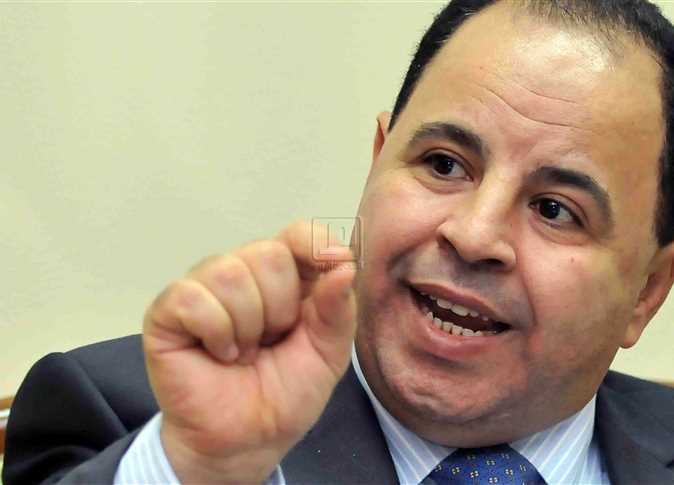 Egyptian Finance Minister Mohamed Maait said on Saturday that he would hold a meeting later this week with the International Monetary Fund (IMF) mission, which is currently visiting Egypt to review the economic reform program.
Maait ruled out introducing any new measures during the meeting. Earlier this month the minister denied speculation that Egypt would ask for more loans from IMF.
He added that the Egyptian economy is on the right track.
"The mission visits Egypt twice a year, during October and May, in accordance with the agreement signed with IMF about three years ago to obtain the $12 billion loan," Maait said in statements to Al-Masry Al-Youm.
"We received $8 billion and there are two tranches to come worth $4 billion," he said. "Through these meetings, the IMF needs to make sure that the Egyptian economy is on the right track and review the targets of the budget deficit, growth and confidence in the reforms needed to support the economy." Maait explained.
In an attempt to revive its economy since 2011, Egypt obtained an IMF loan in 2016 in exchange for implementing a rigorous reform program, beginning with floating the pound.
Egypt began implementing the IMF reform program in November 2016. The international lender made a deal to provide Egypt with a $12 billion loan in exchange for wide-ranging structural economic reforms.
The reforms include a raft of measures such as devaluing the pound currency, loosening capital controls, ending energy subsidies, reforming public enterprises and overhauling monetary policy – all in a bid to restore economic stability and long-term growth.
The first step the IMF commended was the flotation of the pound, a measure taken in November 2016. The following year Egypt slashed parts of its energy subsidies, resulting in a 60 percent surge in fuel prices.
The IMF has since recommended that the government continue removing subsidies on fuel.
Edited translation from Al-Masry Al-Youm