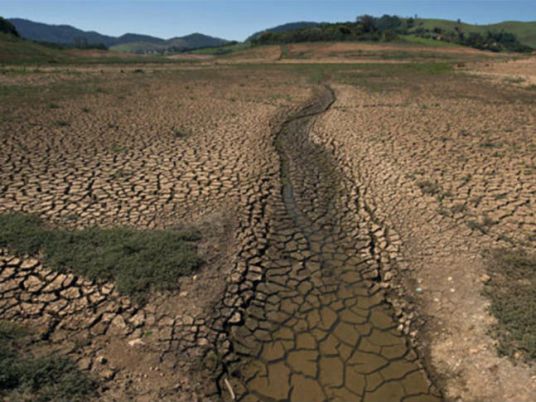 Egypt's Minister of Water Resources and Irrigation, Mohamed Abdel Aaty, participated in the African Ministers' Council on Water (AMCOW) held under the Ninth World Water Forum celebrating the council's 20th anniversary.

In his speech on Wednesday, the minister said that cooperation between Egypt and African countries is one of the main pillars of Egyptian foreign policy in light of Egypt's human capabilities and diverse technical and institutional expertise in the field of water resources and other fields.
Abdel Aaty added that through this cooperation, many development projects are being implemented that directly benefit the citizens of those countries, achieving sustainable development and raising the standard of living to help confront common challenges in Africa such as overpopulation, poverty, illiteracy and diseases.
The minister singled out the Fifth Cairo Water Week, which will be held under the title "Water at the Heart of Climate Action," and the COP27 international climate conference to be hosted by Egypt in November, as golden opportunities to to present the water challenges of the African continent.
These challenges need to receive sufficient international attention to provide the necessary funding for solutions, he said.
During "The Road Towards the UN Midterm Review of the Water Action Decade (2018-2028)" session held by the Netherlands Ministry of Water, Abdel Aaty stressed the importance of the upcoming UN Mid-Term Review Conference, scheduled for March 2023, in achieving sustainable development goals – especially the sixth UN goal concerned with facing water scarcity.
Modernizing the water sector and increasing the flexibility of water systems in dealing with various water challenges is a vital necessity, he said, alongside the need to mobilize national efforts until the date of the conference to support the global water agenda and enhance the UN discussions on water.
In his speech, Abdel Aaty said Egypt attaches great importance to hosting the COP27 Climate Conference as Egypt seeks through the conference to come up with important recommendations to be submitted to UN Mid-Term Review Conference, scheduled in New York in March 2023.