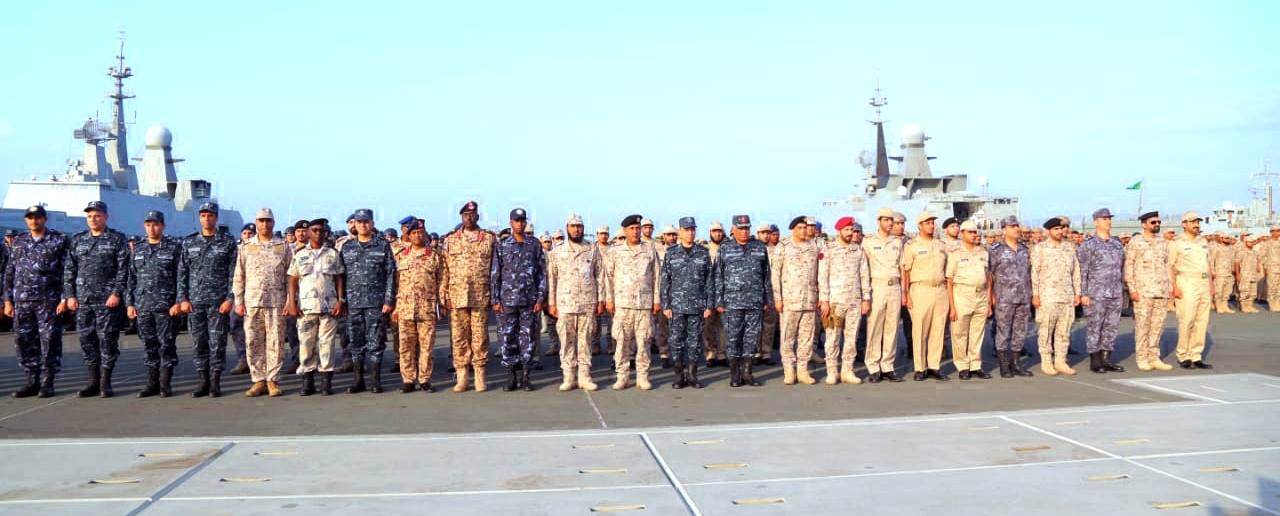 Egyptian maritime units arrived in Saudi Arabia's regional waters on Wednesday to participate in the maritime exercise "al-Mog al-Ahmar-1" in the Red Sea, military spokesperson Tamer al-Refeai said.
The exercise will last for several days, along with the participation of Jordan, Sudan, Djibouti and Yemen, and it aims to exchange experience between the armed forces of the Arab and African countries.
Refeai added that the preparatory stage would include holding several conferences and lectures on ways of engagement during stages of maritime planning.
The military personnel will receive training on planning and managing joint naval fighting works.
Such exercises confirm the depth of Egypt's military relations with friendly countries and the readiness of these united forces to deal with the various threats and hostilities in the Mediterranean Sea.
On December 8, Egyptian naval forces carried out transit maritime training with British and Italian naval forces in the Mediterranean Sea as part of the plan of the General Command of the Egyptian Armed Forces to strengthen military cooperation with friendly countries.
Edited translation from Al-Masry Al-Youm