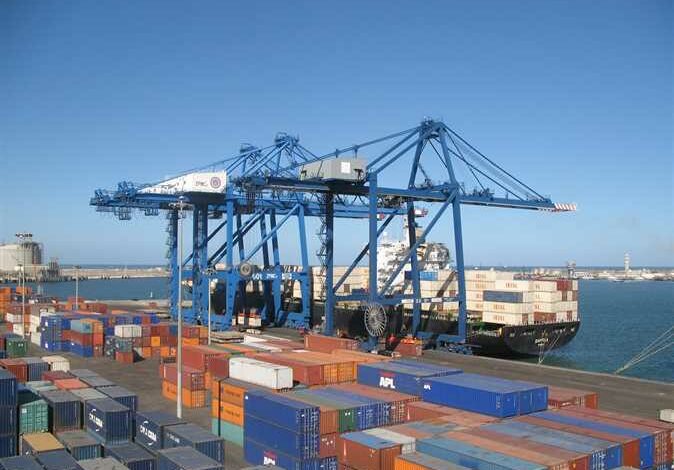 Transport Minister Kamel al-Wazir announced that his ministry aims to increase the Egyptian ports share of transit trade, make maximum use of the facilities available in the ports and geographical location, and maximize the competitive advantage of Egyptian ports to serve international trade.
During his visit to Damietta Port on Friday, Wazir stressed the need to work around the clock to swiftly implement all projects, and adhere to the schedules set for their completion.
The government, represented by the Transport Ministry, is implementing a comprehensive plan to develop the maritime transport sector and all sea ports, he added.
The Transport Minister in the presence of the Chairman of the Port Authority, Walid Awad, held an expanded meeting with workers, during which he discussed the importance of increasing revenues, circulation and transit traffic at the port while reducing expenses.
Wazir said that the development work in Damietta Port will contribute to increasing the port's capacity, as part of the construction of the integrated Damietta Logistics Corridor project, which will transform the port into a global trading center for transit containers in the Mediterranean Sea.
It is expected to be completed by the end of this year.
The minister followed up on the latest developments of the project to deepen the shipping lane and the circulation basin to reach a depth of 18.5 meters, which is expected to be completed by the end of this year.