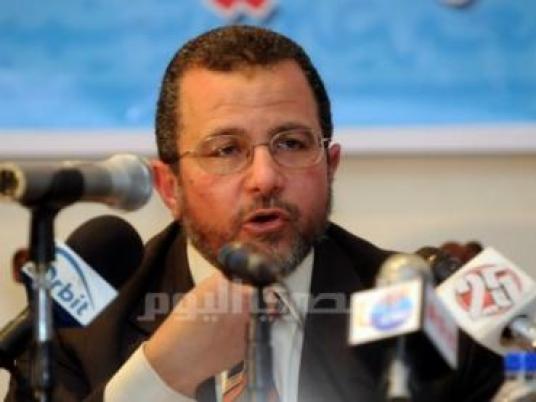 Egypt aims to secure agreement on a US$4.8 billion loan from the International Monetary Fund in a few days to help shore up its battered finances, the prime minister said on Monday.
The IMF team in Cairo said earlier on Monday it was extending its stay and was having "constructive consultations" with the government on a deal seen as vital to restoring investor confidence in the economy.
"I think we are very close. We are still doing the last minute negotiations," Prime Minister Hesham Qandil said in an interview for the Reuters Middle East Investment Summit.
"We think we will be able to close the deal within the next coming few days," he said in Cairo, speaking of a deal that has been at the center of on-off negotiations since soon after Hosni Mubarak was ousted in a popular uprising in February 2011.
Egypt has been drawing up an economic reform plan and is pinning its hopes on an IMF loan to help it narrow a huge budget deficit and a balance of payments deficit that has eaten up more than US$20 billion of its foreign reserves since the uprising.
But many Egyptians worry that an IMF deal will lead to harsh cuts in spending and oppose such action. Protests in Jordan sparked by fuel price rises highlight the sensitive nature of austerity measures. But Qandil said Egypt would avoid unrest.
"We are taking moderate measures. Of course, if you take hostile measures, you expect unrest," he said, adding Egypt's plan was "home-grown," would be implemented with or without the IMF and would protect the poor by targeting subsidies at them.
Austerity steps in the government's economic plan included cutting fuel subsidy spending, he said, action seen as vital in securing the IMF loan.
The prime minister said targeting subsidies on cooking gas cylinders so they reach the most needy had begun in several provinces. When implemented nationwide it will save Egypt LE5-6 billion (US$820-$980 million) a year, he said.
The government has yet to outline its full plan in public, to the frustration of investors. Economists say Egypt needs to start acting even before any deal is signed with the IMF to give the program credibility. "We have taken steps," Qandil said.
In addition to the butagas scheme, he said a plan to eliminate subsidies on 95-octane gasoline, the highest grade available, could happen within a week. Officials had said it would happen last week. That measure would save the government a modest 55 million pounds a year, he said.
Another move will involve issuing smart cards so drivers can buy enough subsidized fuel to drive to work and back, but not for other trips, he said, adding that after they had used that amount they would be expected to pay market prices on fuel.
Raising revenues
In a revenue-raising measure, Qandil said the government would introduce a new band for income tax that would sit between the 20 and 25 percent rates the wealthy, though he did not give a rate or say at what salary level the new rate would kick in.
He said a plan to hike the sales tax, now at 10 percent, was under review. Some reports suggested it would rise to 11 percent, but Qandil said the hike "might be less." He said there was "not yet" a plan to replace that with a value-added tax.
Qandil said he was optimistic the budget deficit for the financial year 2012/13, which ends in June, would come in less than the 10.8 percent of gross domestic product hit in 2011/12. Officials previously said the deficit last year was 11 percent.
The government would issue a supplementary budget, he said, adding the original budget deficit target of around 8 percent for 2012/13 laid out in June was no longer achievable.
"That was designed having certain stringent measures to start from June, which have not started," he said.
On other indicators, he said the government wanted to keep foreign reserves at the US$15 billion level where they are now, after they were cut by more than half since Mubarak was overthrown, as the central bank defended the pound.
The target is for reserves to rise to US$22 billion-$25 billion, he said, while also confirming the government aimed to bring public debt down to about 65 to 70 percent of GDP by 2017.
Qandil, appointed in July, faces other daunting challenges, including fixing Egypt's rickety transport network. The death of 51 people, mostly children, when a train hit a school bus crossing the tracks on Saturday was just the latest disaster.
The transport minister resigned, but Qandil said he had no plan "at this point" to reshuffle the rest of the Cabinet.
"I think it is a little bit unfair to hold this government accountable for all the deteriorated infrastructure that has been taking place during the decades before," he said.