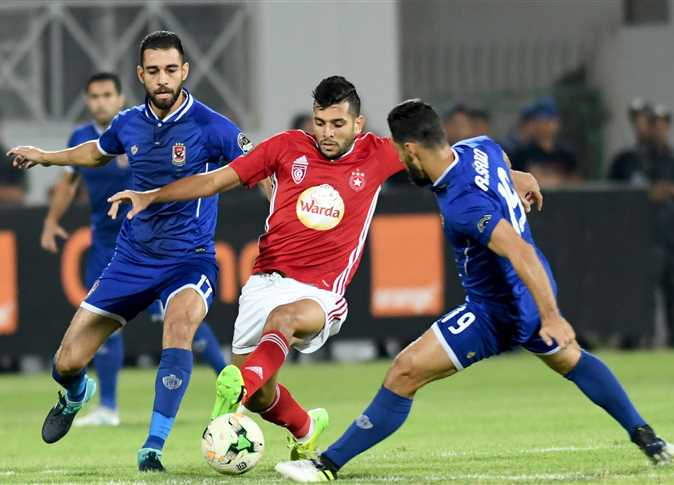 Egypt's Interior Ministry has completed security preparations for game two of the CAF Champions League Semi-final between al-Ahly Club and Étoile du Sahel (of Tunisia) at Borg al-Arab Stadium in Alexandria on Sunday.
The Interior Ministry said in a statement on Saturday, that it would deploy its forces around the stadium to counter any attempts to break the law and prevent infiltration by non-ticket holders. A CCTV system is to be used to secure the match and monitor any riots.
Security measures will be intensified on routes and roads leading to the stadium. A parking space has been allocated for the buses. Security checks will be tightened at the security points on the way to the stadium.
All spectators must pass through metal detector electronic gates for inspection. Security services prohibit the entry of fireworks, empty water bottles, sticks, and offensive signs into the stadium.
The security plan includes the deployment of firefighters at all entrances to the stadium, as well as police patrols on the roads leading to the stadium and the hotels were the two teams stay.
Security forces will not allow anyone to enter the stadium without invitations or tickets.
About 50,000 spectators are allowed to attend the match. The Interior Ministry said that any attempts to break the law will be dealt with decisively and strongly.