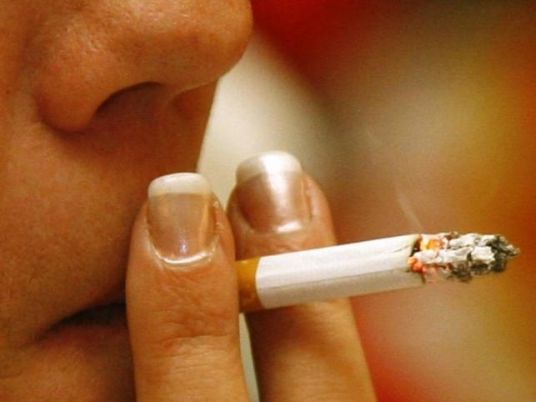 According to population estimates for 2016, 20.2 percent of over 15s in Egypt are smokers, which is equal to 12.6 million, the Central Agency for Public Mobilization and Statistics (CAPMAS) announced.
The rate of cigarette smoking differs greatly between men and women, with 38.5 percent of men being smokers compared to just 1.5 percent of women, CAPMAS added in a statement on the occasion of the World Health Organization's No Tobacco Day for May 31.
According to the report, 23.8 percent of 25 to 44-year-olds are smokers.
Education levels also show a disparity: 31.5 percent of adult smokers hold a beginner education certification, while the ratio of smokers among university students and graduates is 14.5 percent, according to the CAPMAS report.
Despite women smoking far less than men, about 11.5 million women are exposed to secondhand smoke in their households. According to data on income, expenditure and consumption for 2015, about 23 million individuals were exposed to secondhand smoke due to the presence of one or more smokers in the household.
The report said 41.2 percent of employers are smokers, compared to 34.1 of employees.
The average annual expenditure on cigarettes a year by an Egyptian family is LE3,968, according to the respondents included in the CAPMAS survey.
Edited translation from Al-Masry Al-Youm