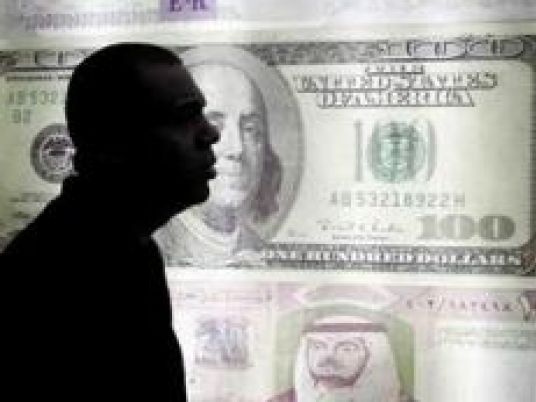 The Egyptian pound weakened on the parallel market on Tuesday reaching LE11 against the dollar at a time when Egypt's central bank maintained its rate at LE8.78.
On Monday, the Egyptian pound was trading at LE10.50 and LE10.65 to the dollar on the black market, Reuters reported.
Egypt has been witnessing a foreign currency crisis due to pressures on its reserves as a result of a weakening tourism sector in addition to the decline in Suez Canal revenues.
At the end of March, Egypt's foreign reserves decreased, reaching US$16.5 billion, still less than half of the foreign reserves Egypt had before the 2011 Uprising when they were almost $36 billion.
On March 14, the Central Bank of Egypt (CBE) devalued the currency by 14.5 percent against the US dollar.
Two days later, it raised the Egyptian pound by 7 piastres, to reach LE8.78 against the dollar.
However, the widening gap between the official and the black market rates persists despite the central bank's attempts to narrow it.
Fitch Ratings previously said that the recent devaluation of the Egyptian pound against the US dollar would likely facilitate foreign currency liquidity in the domestic banking sector. But, the credit ratings company expected further devaluation of the pound as the central bank attempts to "completely eliminate the black market."
Following the devaluation decision, the CBE stated that it would start adopting a more "flexible" exchange rate policy with the aim of "restoring regular and sustainable foreign exchange trading within the banking system."
However, the CBE was not clear about what a "flexible" exchange rate policy means.