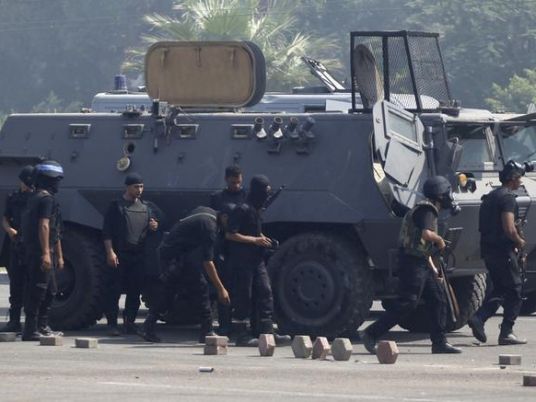 The Cairo Criminal Court has included 187 names on its lists of terrorist figures over five years, including anchor Moataz Matar who works for Turkish TV channel Al-Sharq, which broadcasts content supporting the outlawed Muslim Brotherhood (MB).
The listing decision shall enter into effect from the date of its issuance at the official Egyptian state gazette, which includes decisions released from the President or the government.
Among the listed people were Moataz Matar, Mohammed Nasser, Saber Mashhour, Yasser al- Omda, Hamza Zoba, Wagdy Ghoneim, Magdi Shalash, Essam Talima and Yehia Mousa, some of whom are working as TV anchors with MB backed TV channels in Turkey.
Troubles between the current political regime and the Muslim Brotherhood date back to 2013, when many Egyptians called on the army to remove the MB regime that was governing Egypt at that time.
Through the 30 June uprising, Egypt's army was able to remove Egypt's former President Mohamed Morsi from power. His removal was followed by massive sit-ins in Cairo's districts of Rabaa al-Adaweya and Nahda where violent dispersal conducted by police and army forces took place in August 2013.
The encampments of both sit-ins were in support of the democratically elected former president Mohamed Morsi who was ousted by the military in July 2013 after a one-year rule of Egypt.
Egypt declared the Brotherhood a terrorist organization in December 2013.
The semi-state backed National Council for Human Rights said in March 2014 that the death toll of the Rabaa and Nahda dispersal was 632, including eight security personnel.