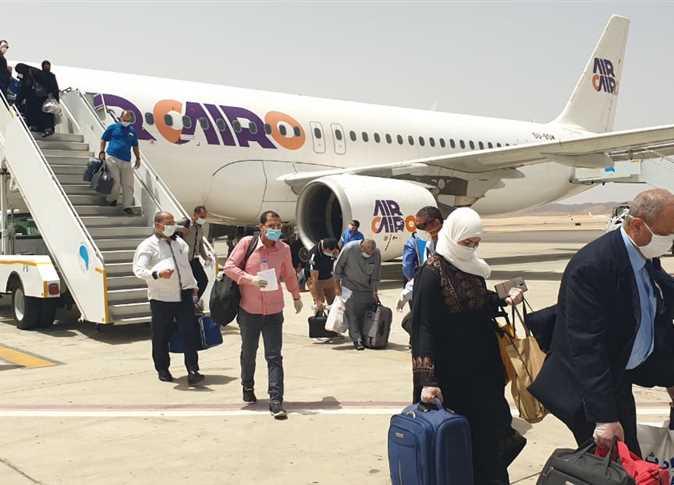 Sources at the Egyptian Civil Aviation Ministry confirmed that Egypt's airports have received 12 flights from Kuwait carrying 1,895 Egyptian passengers on Saturday.
These flights are set to land at airports in Cairo, Sohag, Luxor and Assiut.
According to the sources, the Cairo International Airport will receive 1,005 Egyptians throughout the day, while the Sohag International Airport will receive 435, the Assiut International Airport will receive 310, and the Luxor International Airport will receive one flight with 145 passengers on board.
Civil aviation authorities have taken all necessary measures to combat the virus and limit its spread among travelers and hall operators, carrying out the instructions of Egypt's Health Ministry and the World Health Organization.
Returnees will undergo medical examinations conducted by airport authorities, as part of the Ministry of Health's protocols.
All returnees must spent seven days in house isolation.
More than 20,000 Egyptians have returned from various countries since the pandemic began to spread in March, with planes yet to take off that will bring home more stranded Egyptians from different countries.