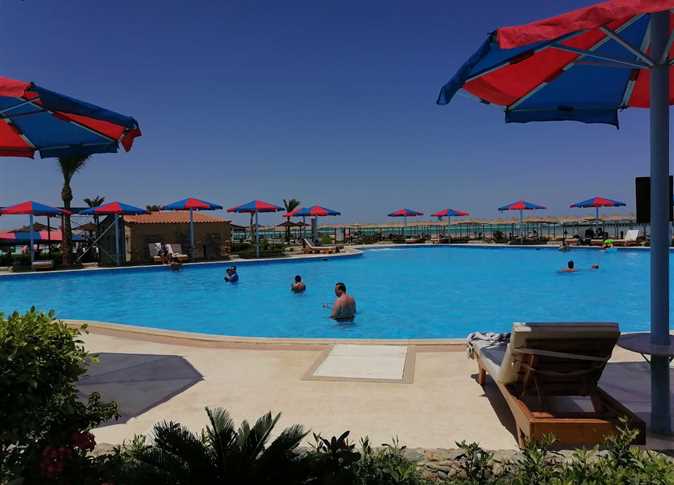 Egypt's Tourism and Antiquities Minister Khaled al-Anany held several meetings with Ukrainian officials during his visit to Ukraine, where he discussed the positive signs of tourism's return to Egypt, pointing out that since July 1 the South Sinai and Red Sea governorates have received 41 flights from Ukraine: including 27 flights to Sharm el Sheikh, and 14 to Hurghada.
In a press conference held on the sidelines of his visit, Anany said he was eager to visit  Hurghada and Sharm el-Sheikh to meet tourists there and interview them regarding their opinions on the health measures in place at Egypt's resorts.
He added that tourists frequently emphasize that Egypt is a healthy and ideal location to visit thanks to its warm atmosphere, open areas and established coronavirus protocols.
Attendees at the meeting expressed happiness at the Ukrainian government placing Egypt on the tourism map's green zone, meaning that Ukrainian tourists returning home from Egypt would not need to enter mandatory quarantine.
Anany welcomed the decision, which will contribute to furthering the flow of Ukrainian tourists into Egypt.

The minister's visit also included holding several meetings with Ukrainian officials in the presence of representatives from the most important Ukrainian news agencies, newspapers, magazines and TV channels, to review developments in Egypt's tourism sector.

No new coronavirus cases have been reported in Egypt's tourist governorates and hotels since 11 days, said Deputy Minister of Tourism and Antiquities Ghada Shalaby on July 14.
She assured that to help maintain the return of tourism, all hotel workers have been obligated to implement preventive measures.
Since the lockdown Egypt has been aiming to reach out more than ever to the world, Shalalby told the "Hadrat al-Muwatten" TV during a phone call, adding that international flights returned beginning July 1 thanks to the low number of coronavirus cases in the tourist governorates.
Edited translation from Al-Masry Al-Youm