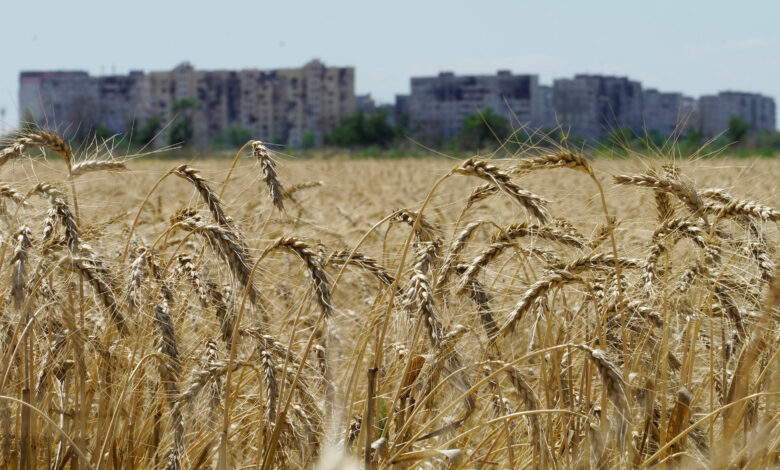 Cargo ship OXANA V, flying the flag of Panama and coming from Russia, delivered 38,850 tons of wheat imported by Egypt through Damietta Port, the media center of the Damietta Port Authority announced in a statement Monday.
The Damietta seaport received 12 ships during the past 24 hours while ten ships left the port, bringing the total number of ships in the port to 19, including the liquefied gas tanker "LNG ENDEAVOUR", which carries the French flag, the statement added.
"LNG ENDEAVOUR" is scheduled to carry a shipment of about 60,000 tons of liquefied gas.
The general export cargo flow recorded reached 6,498 tons, including 1,843 tons of cement, 65 tons of marble, 85 tons of glass sand, 260 tons of beet fodder, and 4,245 tons of miscellaneous merchandise.
The imported cargo flow recorded 28,859 tons, including 5,500 tons of wheat, 1,768 tons of marble, 6021 tons of corn, 6250 tons of scrap, 1956 tons of timber, 3,500 tons of beans, 300 tons of edible oil, 3000 tons of ethylene chloride, and 2,054 cattle with a total weight of 564 tons.
While the outbound containers reached 624 TEUs, and the imported containers 498 TEUs. The number of transit containers reached 2101 TEUs.
The balance of the grain silo for the public sector in the port reached 98,046 tons, while its balance in the private sector stores reached 125,319 tons.