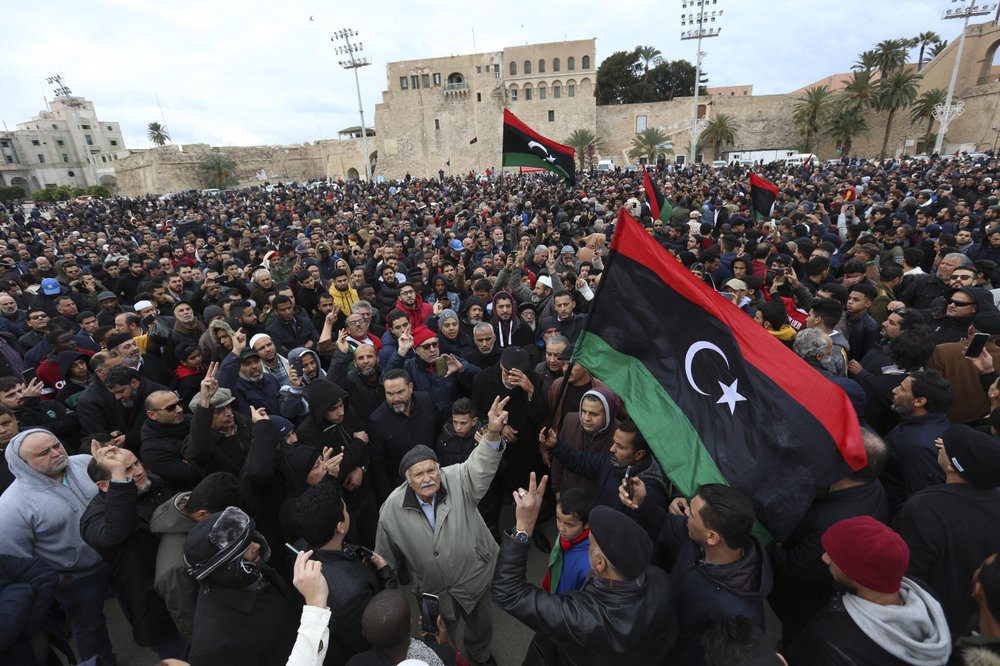 Foreign Minister Sameh Shoukry reiterated Egypt's steadfast stance on the Libyan crisis during a Tuesday virtual meeting of the Arab League's Foreign Ministers' Council on Libya, explaining that Cairo was eager to work through all diplomatic means to converge the viewpoints of the various Libyan factions.

He added that Egypt has been actively involved in all international initiatives to reach a political settlement.
On June 6, Egypt embraced a political initiative launched by the Speaker of the Libyan Parliament and the Libyan army leader, Shoukry said, which was fully consistent with the recommendations of the Berlin Conference and relevant international resolutions.

During the Arab League meeting, held at Egypt's request, Shoukry stressed that Egypt has consistently warned of the danger of the spread of terrorism in Libya and that it will not tolerate any terrorism in its neighbor.
Egypt will take every necessary measure to ensure that Libya does not fall under the control of terrorist groups and armed militias, he said.
Shoukry also warned of the consequences of continued foreign power intervention in support of terrorist groups and militias, and of the transfer of foreign mercenaries and terrorists from Syria to Libya.
The Council of Foreign Ministers stressed the importance of adhering to Libya's territorial unity, sovereignty, stability, and the welfare of its people to guarantee a democratic future.
It also highlighted the importance of working to restore the national state and its institutions to serve its people away from any foreign interference, and of reaching a comprehensive political settlement.
The council declared its support for the political agreement signed in Skhirat, and the various international and regional conferences held on the conflict – such as the recent Berlin Conference.

It concluded by pointing out the fundamental role neighboring countries play to help end the crisis via cooperation with each other.
President Abdel Fattah al-Sisi on June 6 launched a new plan to resolve the Libyan crisis, dubbed the "Cairo Declaration."
The Cairo Declaration is a message to the world, Sisi said, and expresses a firm desire to enforce the Libyan people's goals of stability and development, to preserve the country's sovereignty and to put its interests first and foremost.