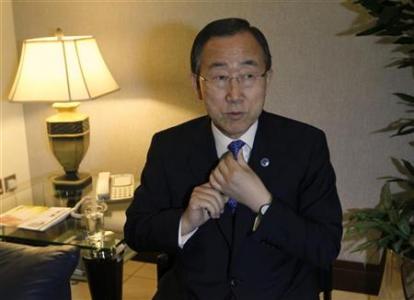 Egypt has shrugged off a United Nations expression of "concern" over the recent fatal shooting of illegal African migrants who were trying to cross Egypt's border with Israel, saying that the UN statements failed to rely on accurate information.

Five Sudanese illegal migrants were shot dead on the border with Israel on Monday, according to a military statement. The shooting came a week after 15 others were also shot dead on the same border.

According to the UN statement on Monday, Secretary-General Ban Ki-Moon was "deeply troubled by reports of the killing of five Sudanese refugees," and "urged the Egyptian authorities to launch a full investigation in order to shed light into these tragic events, ensure accountability and prevent a recurrence of these events."

But the Egyptian Foreign Ministry voiced disappointment with the UN call.

"It is unfortunate to maintain precipitous statements and criticisms without relying on accurate information or referring to official statements by the Egyptian government," read the ministry's statement. The ministry urged the UN chief to revisit an army statement which explained that troops were encountering "illegal breachers" who did not yield to warning shots by military forces and began with shooting at the Egyptian security forces, wounding a soldier.

The ministry suggested it was not acceptable to criticize Egypt's border security measures "in a time when the world is witnessing a remarkable surge in terrorist operations" which, according to the ministry, requires enhanced border security to "prevent infiltration by terrorist elements and the smuggling of weapons."