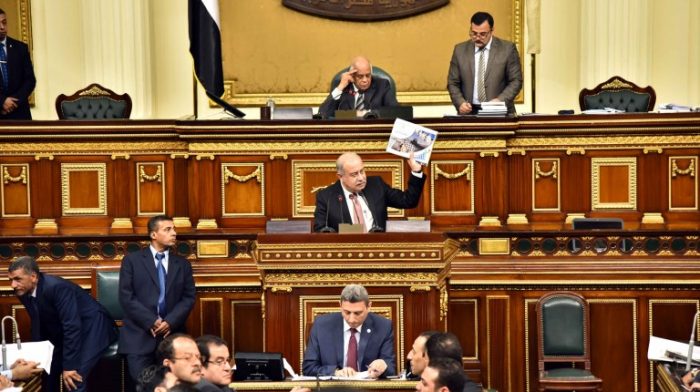 Egypt swore in a new cabinet on Thursday, replacing key ministers including finance, defense and interior in a major reshuffle after President Abdel Fattah al-Sisi won a second term in office.
The new cabinet marks the broadest shake-up in Egypt's government since Sisi first took office in 2014, as the Western- allied nation grapples with an Islamist insurgency and tries to put the economy back on track after years of turbulence since 2011 protests toppled veteran leader Hosni Mubarak.
Mohamed Ahmed Zaki was named as minister of defense, replacing Sedki Sobhi, who has overseen Egypt's efforts to quash an Islamist militant insurgency in the Sinai peninsula that has seen scores of security forces killed in recent years.
Mahmoud Tawfik was appointed minister of interior, replacing Magdi Abdel Ghaffar, who has held the post since 2015.
Mohamed Maait, deputy finance minister in the outgoing cabinet, was promoted to minister, replacing Amr El Garhy, who has helped to lead economic reforms tied to Egypt's three-year $12 billion IMF loan program.
Other key changes include Amr Adl Bayoumi appointed minister of trade and Ezz el-Din Abu-Steit to minister of agriculture.
Sisi won re-election in April with 97 percent of the vote after a campaign season that saw a top challenger jailed and all other serious contenders pull out.