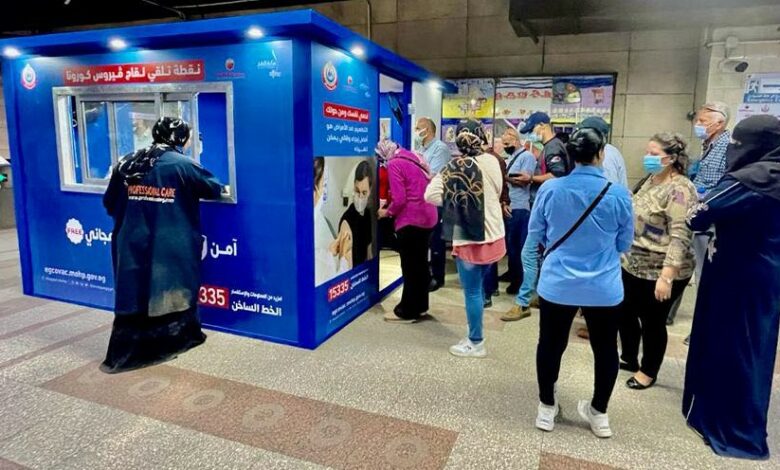 The Egyptian Health and Population Ministry on Friday reported a significant decrease in new infections and deaths with coronavirus.
A statement by the ministry said that 892 tested positive for the COVID-19 on Friday and 31 people died as a result. The ministry reported on Thursday 911 new cases, and 73 deaths, which is the highest death figure since July 2020.
The statement reported 719 recoveries. A total of 348,611 cases have been reported in Egypt, alongside 19,811 deaths and 290,671 recoveries.
The Health Ministry has stated that official figures likely only represent 10 percent of actual cases.
While Egypt's Supreme Committee for the Management of Coronavirus Crisis lifted some COVID-19 restrictions back in June, there is still talk of reinstating some measures.
Prime Minister Mostafa Madbouly stressed on Wednesday the need to fully comply with the decisions of the Higher Committee for the Management of the Coronavirus Crisis.
The government imposed a ban for unvaccinated employees from entering their workplaces at government facilities, unvaccinated university students from entering universities as of November 15, as well as banning unvaccinated citizens from entering any government facility as of December 1.
A statement for Health and Population Ministry on Wednesday said that a total of 41,939.792 coronavirus doses have has been administered in Egypt so far. The total number of those who received the first dose of vaccine amounted to 27,485,140, and 14,454,652 for second dose.
Egypt has thus far succeeded in providing all types of vaccines against the coronavirus, according to Government reports.
Egypt's vaccination campaign began in January with priority groups and later expanded to university students.