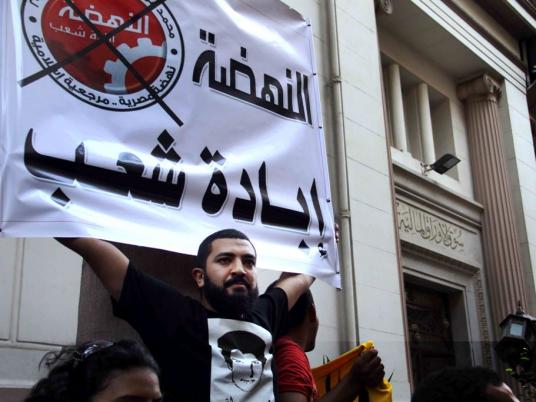 Prime Minister Hesham Qandil confirmed that Egypt has requested from the International Monetary Fund a one-month delay in approval of the US$4.8 billion loan.
Eariler in the day, Finance Minister Momtaz al-Saeed had told the Anadolu news agency that the IMF and the Cabinet are postponing their agreement. Final approval on the loan was originally slated for 19 December.
Qandil said Egypt's economic situation "had changed," and called for a national dialogue on the economic program drawn up in late November.
Saeed said that although "the fund did not set an exact date," the session is expected to be held in January.
Saeed said that the agreement was postponed until the economic program that the loan is contingent on could be ironed out. The recent tax amendments, which were implemented and quickly suspended by President Mohamed Morsy pending a public dialogue, were seen as forming part of this program.
Morsy's tax decree proposed a tax increase on 50 different commodities, including steel, cigarettes, advertisements and soft drinks. The proposal, widely panned by the media, increased taxes anywhere between 2.5 and 200 percent.
Suffering a preliminary budget deficit of $27.5 billion for the year 2012-2013, Egypt has sought a total of $14.5 billion from financial institutions including the IMF, to support the budget and finance a 22-month reform program.
Saeed stressed that those on low-incomes were not targeted by the recent tax decisions and that the government seeks to avoid an economic crisis.