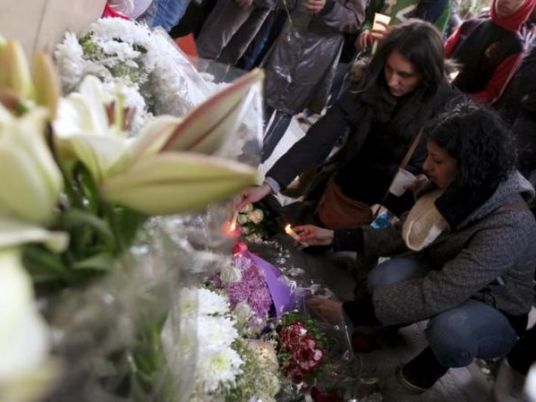 Egypt has responded with disapproval to the Italian Senate's decision on Wednesday to halt the supply of spare parts for F-16 fighter jets due to the ongoing tensions over the death of Italian student Giulio Regeni in Egypt in February.
"The [decision] is inconsistent with the scale of co-operation between the investigation authorities of the two countries since the incident was discovered, as well as the special relations between the two countries at all levels," the Egyptian Foreign Ministry said in a statement on Thursday.
Egypt's ambassador to Rome will deliver a message to the Italian government over the decision, the statement added.
The ministry further pointed out that Egypt is keen on the continuation of relations with Italy in a way that accomplishes the benefit of both countries.
The Italian Senate's decision to halt the supply of spare parts is largely in protest at the lack of progress in the investigation into Regeni's death.
The Italian was studying for his PhD at Cambridge University and was in Egypt to study trade unions in association with the American University in Cairo. He disappeared on January 25, the fifth anniversary of the 2011 uprising that ousted former president Hosni Mubarak, and his dead body turned up days later bearing signs of torture.
While many government critics have alleged that the Egyptian security services were likely responsible for Regeni's death, the government has denied any involvement, pointing instead to the possible involvement of criminals. Egyptian security forces claim to have discovered Regeni's passport and other possessions in an apartment linked to a gang known for robbing foreigners.
Italian media outlets and some politicians have been highly critical of the Egyptian response to the crisis, insisting that Egyptian officials have not co-operated fully with Italian investigators, thereby slowing progress on the discovery of Regeni's murderers. They say, for example, that Egypt has failed to share crucial data on telephone calls made on the day of Regeni's disappearance.
Egypt insists that it has co-operated fully with Italian investigators, but says that it cannot share all the phone data requested due to constitutional restrictions.
While the Italian government seems keen to continue good trade relations and security cooperation with Egypt, it is still under pressure from many Italian politicians, as illustrated by Wednesday's vote in the Senate.
Edited translation from Al-Masry Al-Youm